3.5" warp – Serenity
A design traditionally woven in grass fibers, this textural weave is thoughtfully updated in contemporary pulp fiber with a striking 3.5 inch warp. Its airy woven fibers and earthy color palette set a contemplative mood.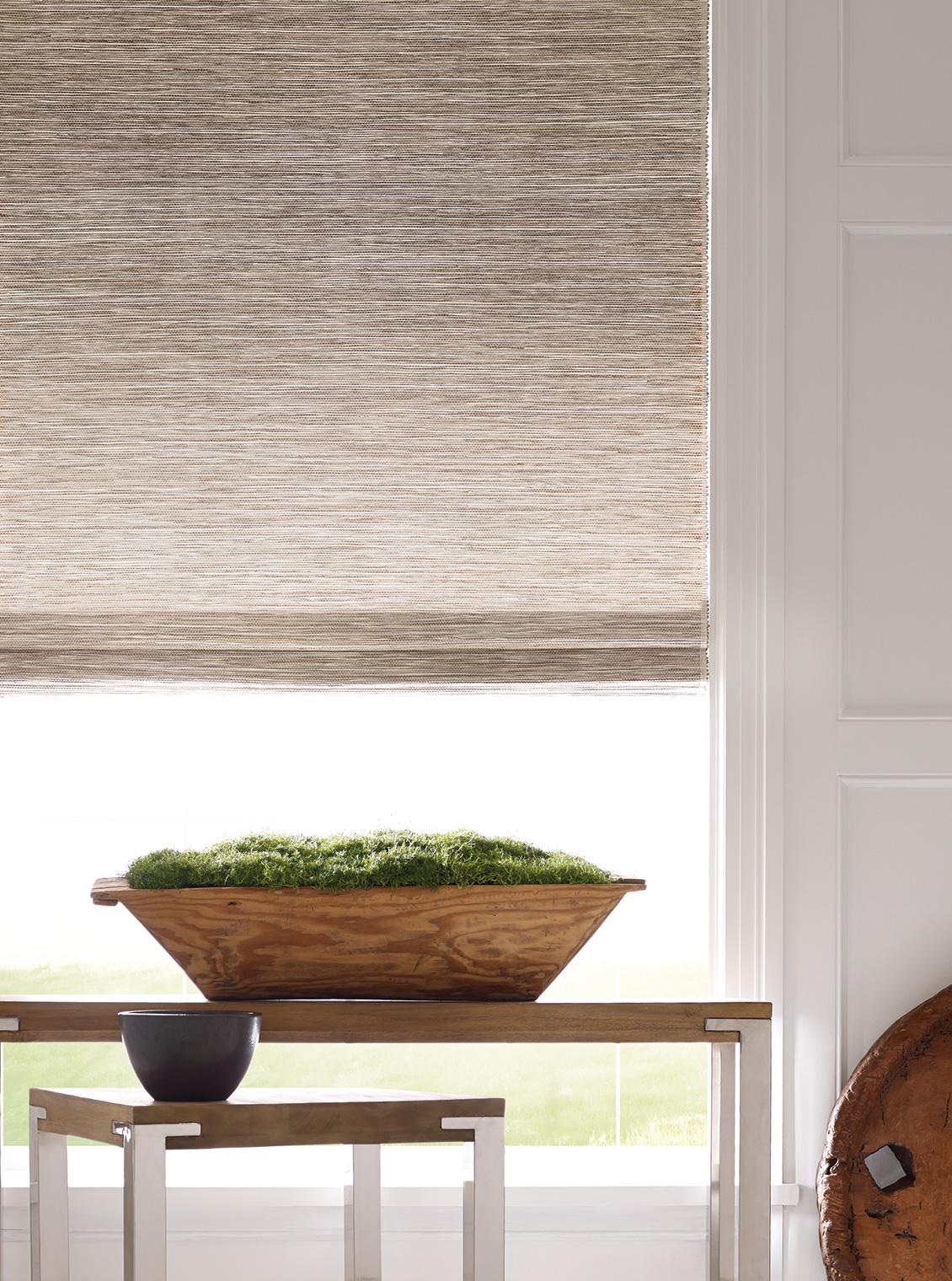 Harmony
This captivating design attracts considerable attention with its unique variegated pattern. Pulp fibers, in harmonious hues, are woven together to create a medium-weight shading option that lends character and contrast to a room.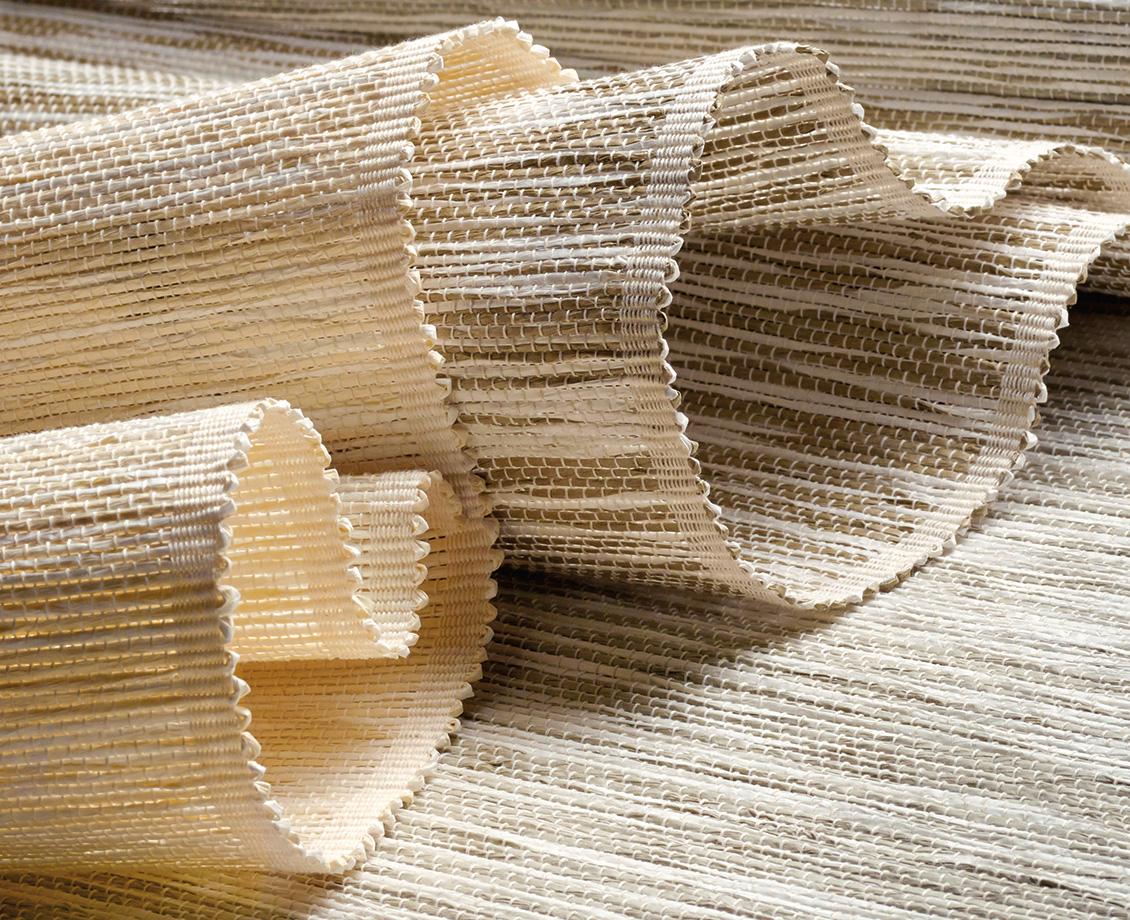 Balance
A lightweight weave effortlessly blends a chalky-white ground with tones of soft cream, grey or green, resulting in a heathered look that is gentle and approachable.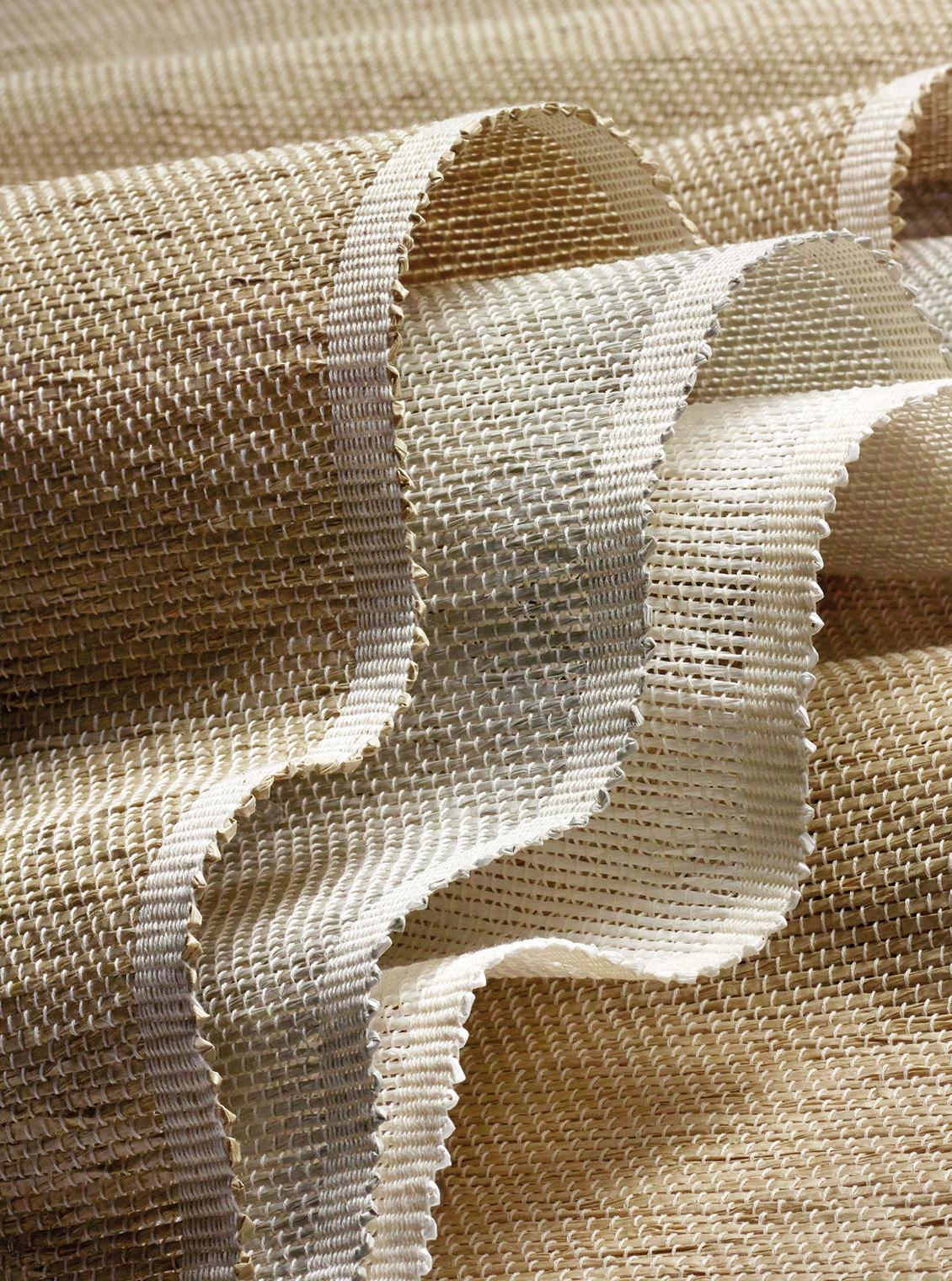 Clarity
This linen-like weave lends quiet sophistication to a room with its exquisite refinement. Invitingly soft and supple, it comes in an elegant spectrum of colorways from pure white to bold graphite.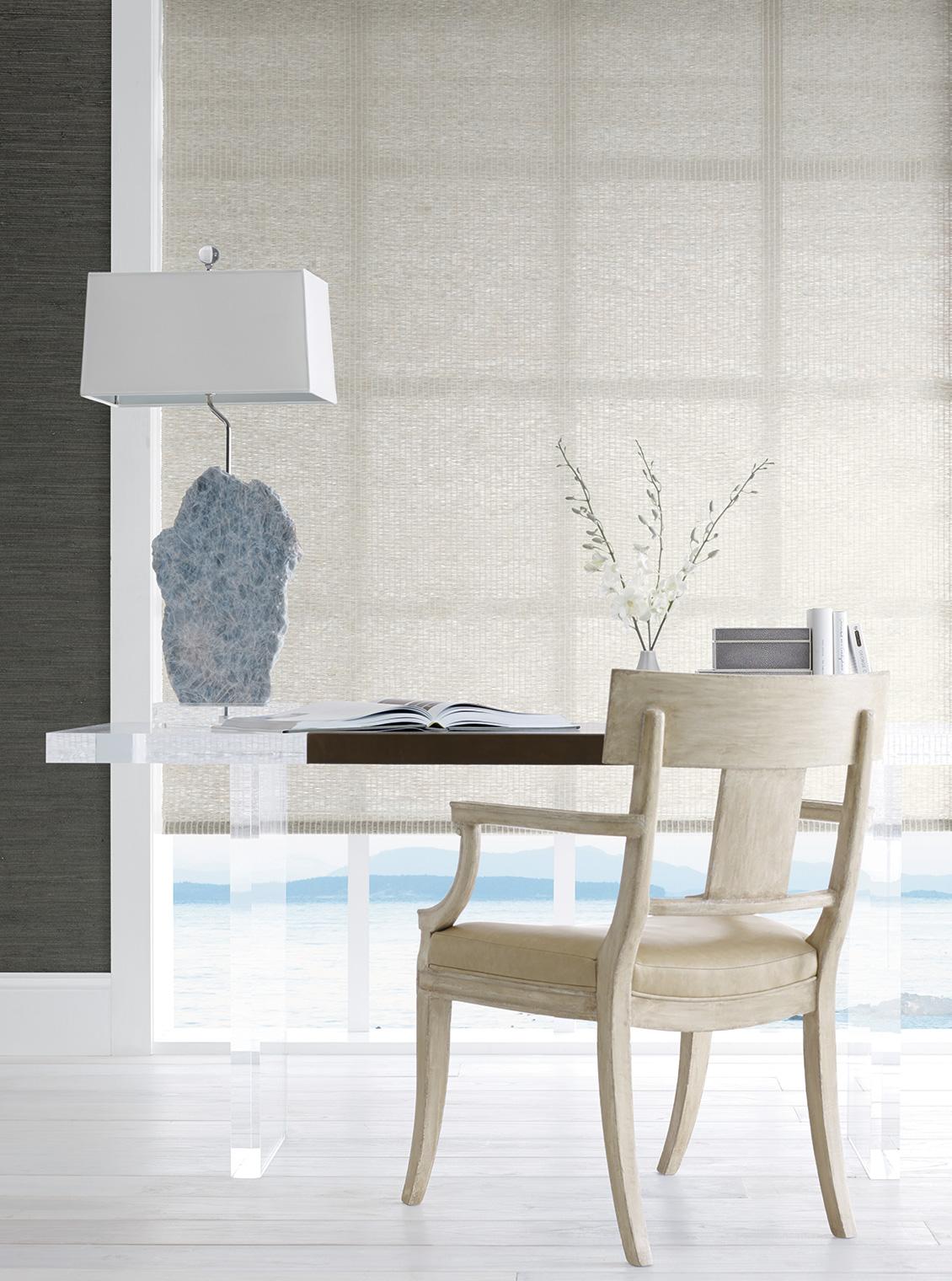 Enlightenment
Lightweight and loosely structured, this weave filters sunlight without obscuring outside views. Delicate mottling makes the sun-bleached palette even more intriguing.