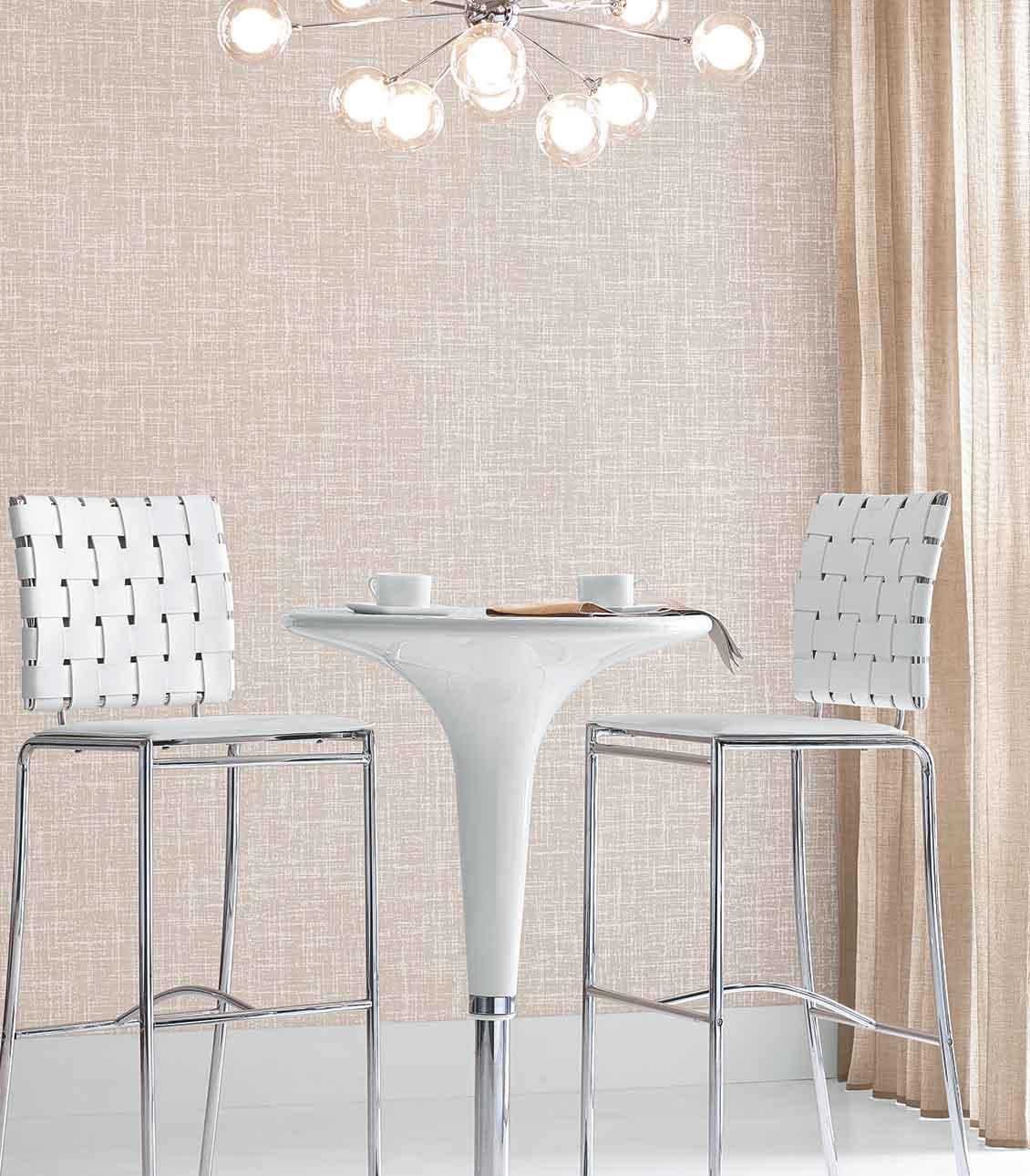 Uptown
This refined wallcovering conveys the energy of urban construction. An abstract grid design is enlarged, rotary printed, then a thin layer of linen delicately hand-applied to soften the effect. The result is a seamless backdrop that adds an element of the unexpected.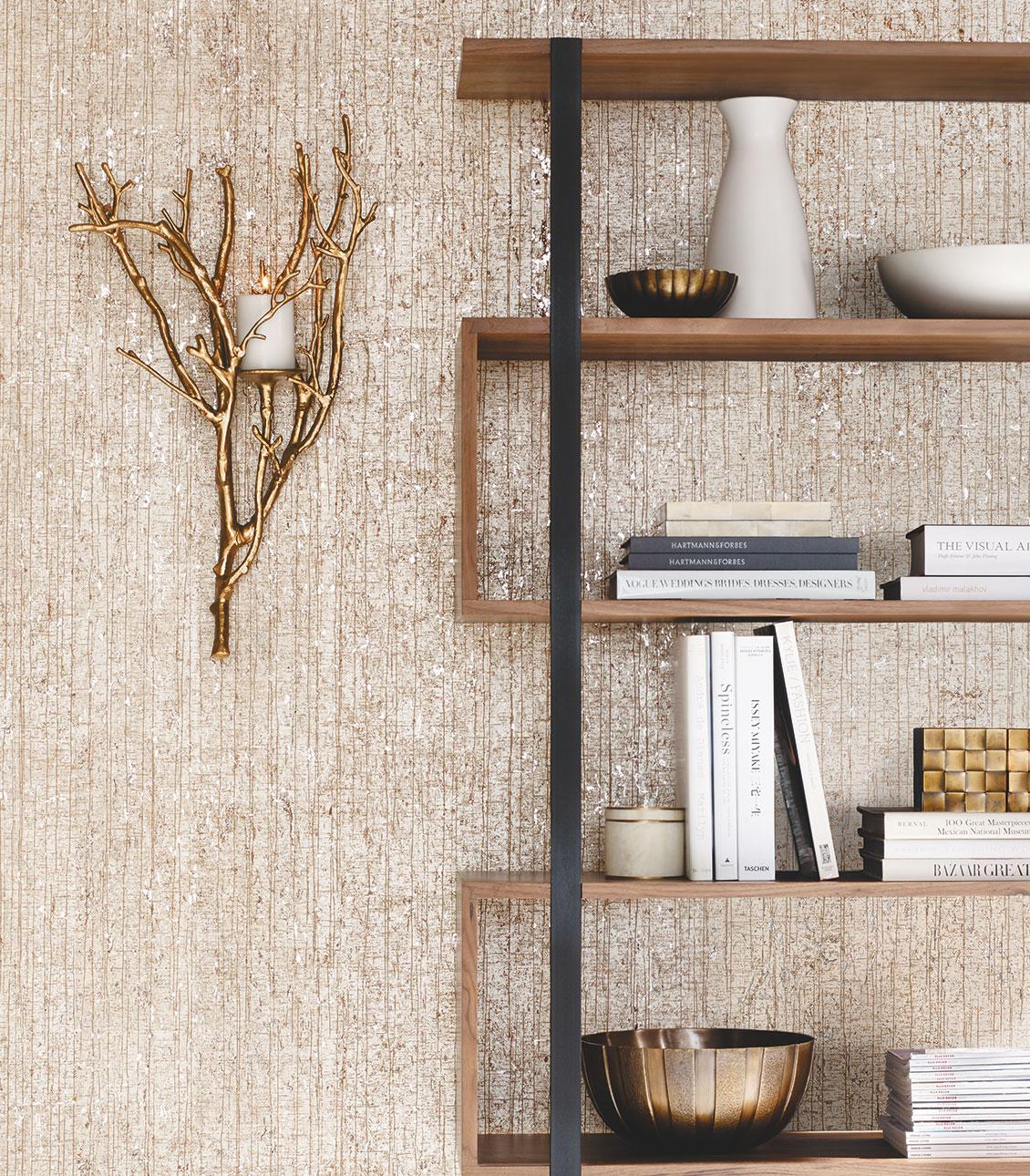 Cathedral
Resembling the glossy bark of rain-soaked Aspens in the Cathedral region of the Colorado mountains, this innovative design is created with hand-sliced cork skillfully placed on metallic backing paper, then printed with a design inspired by winter woodlands. This meticulous process results in a lasting impression.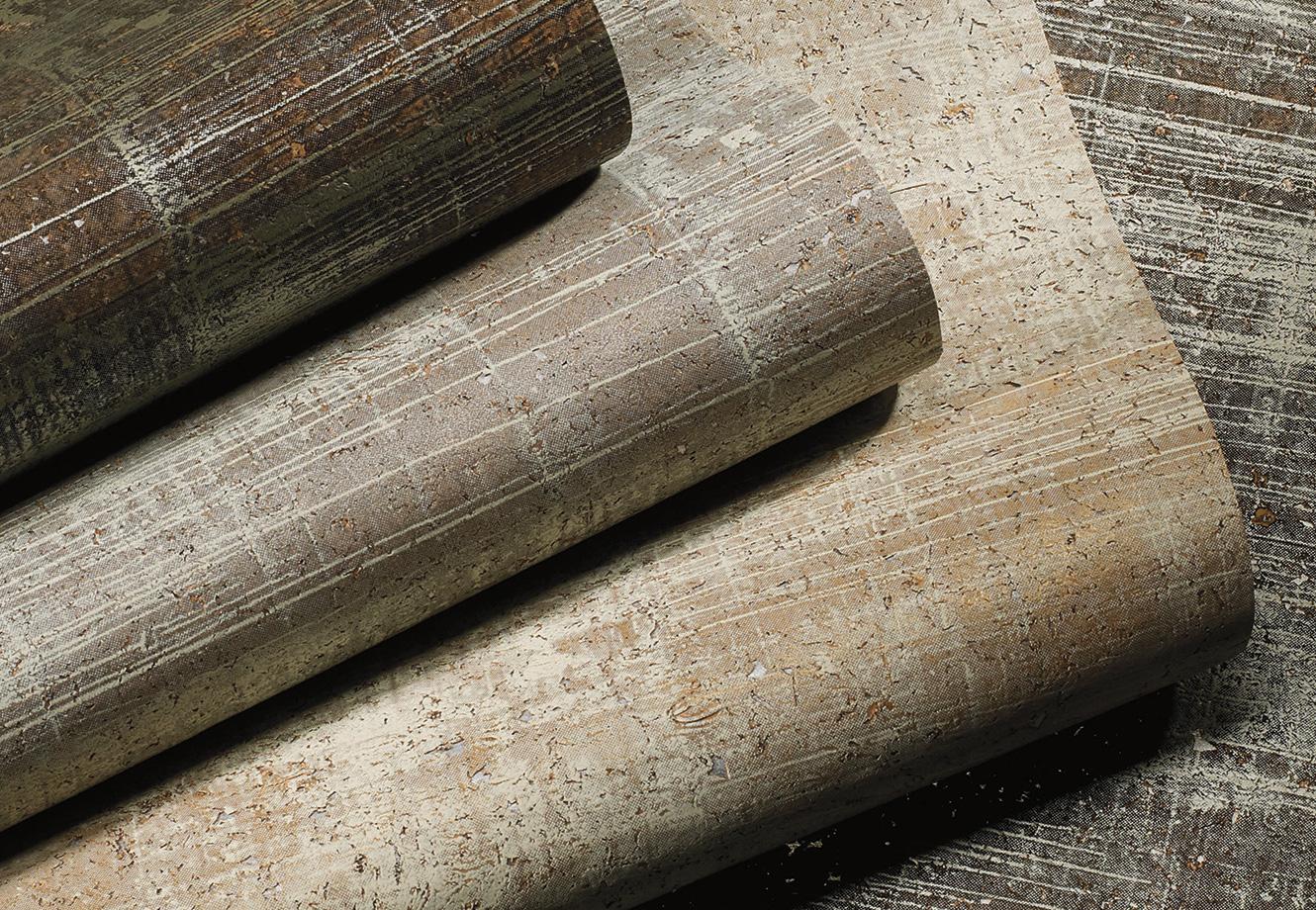 Lake Shore
The radiant finish of the Lake Shore series is reminiscent of skyscrapers rising up from Lake Michigan in downtown Chicago. Hand peeled cork is backed with metallic paper backing and hand blocked with a metallic finish.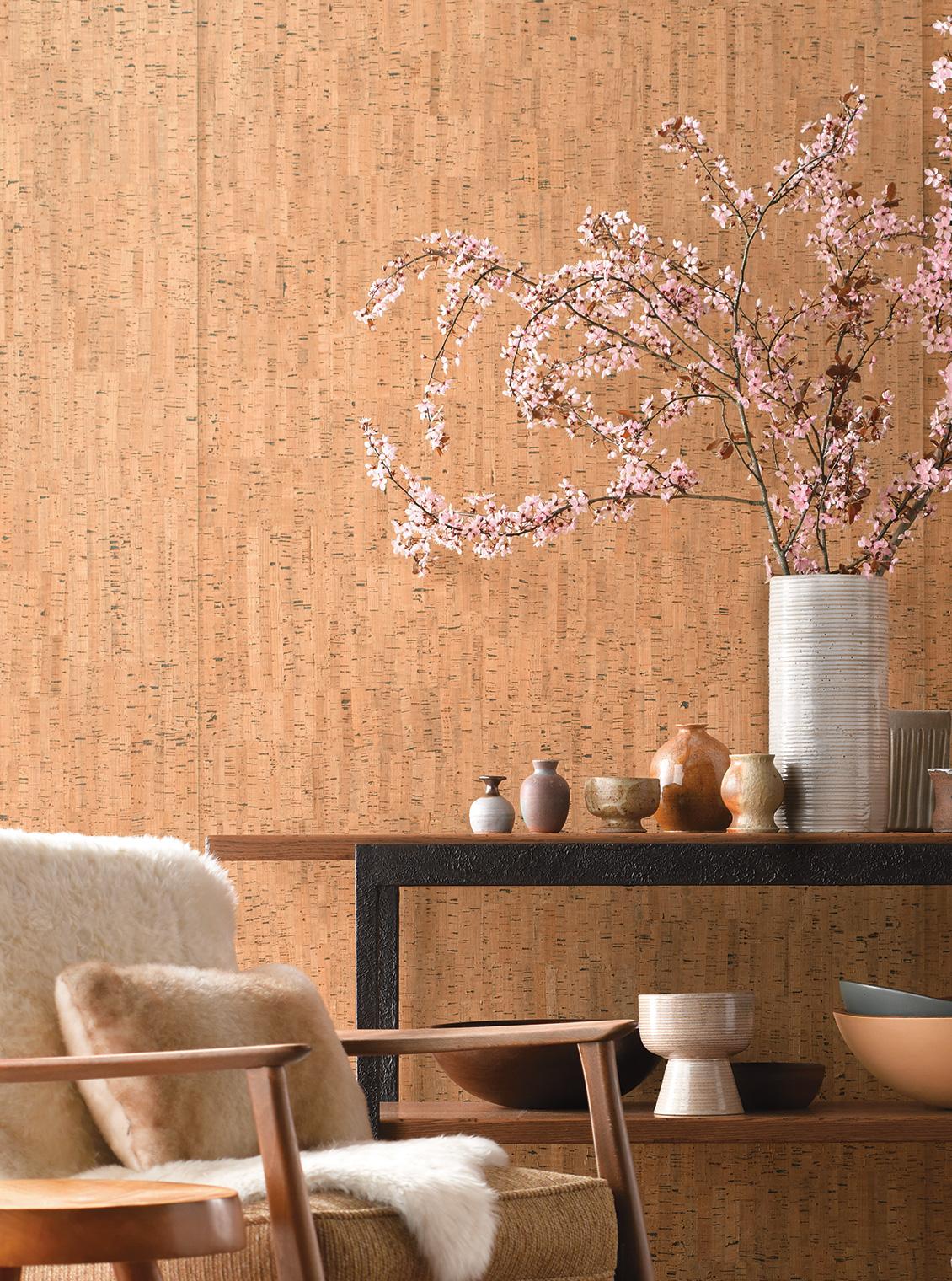 Alpine
Hand-stripped cork reminiscent of snowcapped summits, rich pine forests and glacial meadows brings home the seldom-experienced richness of a soft-to-the-touch wilderness.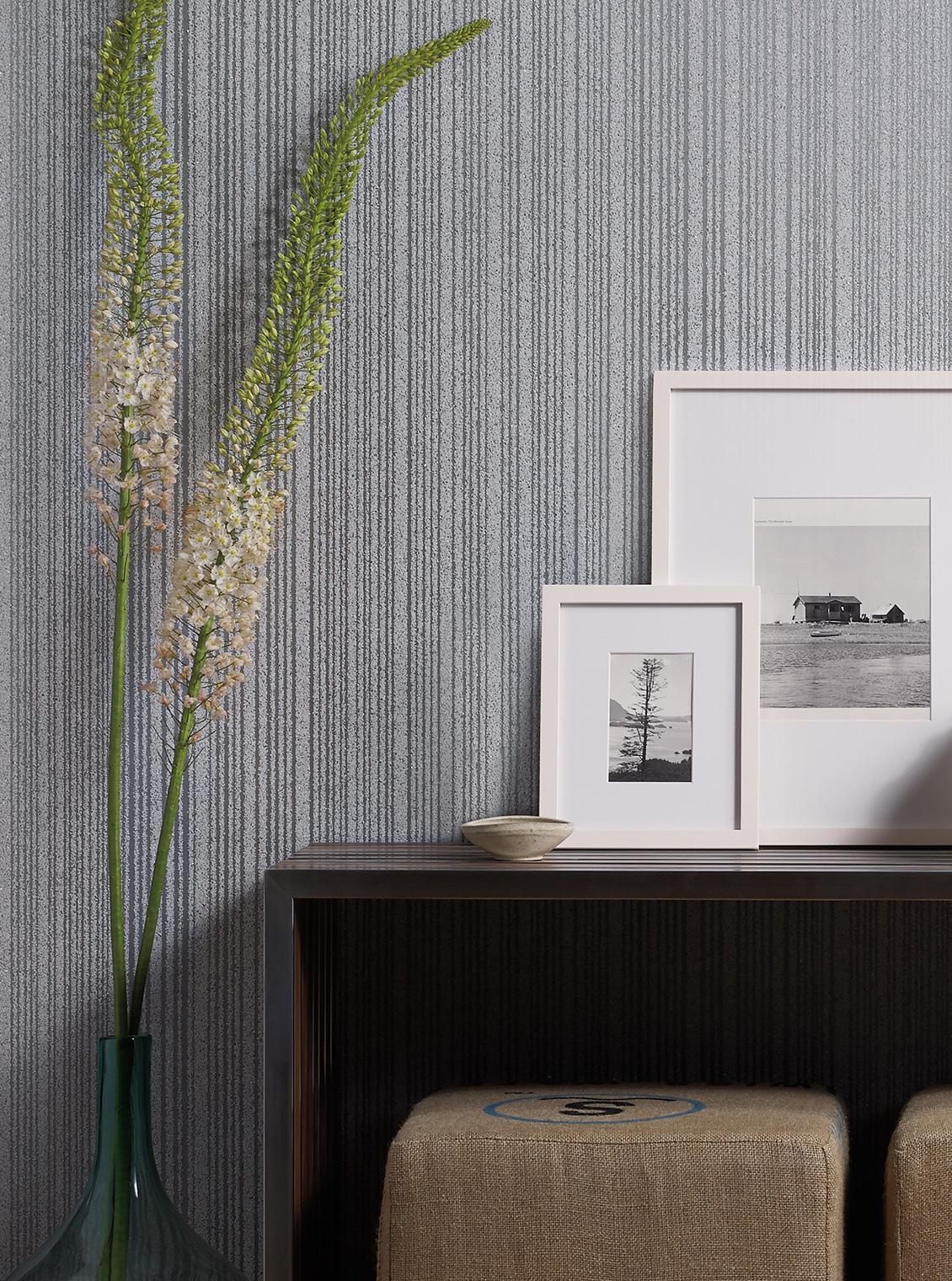 Northsands
The Northsands series features a neutral palette of vertical mica sand stripes against the subtle shimmer of a metallic backdrop. Can be installed railroaded to create a horizontal stripe.
Coastline
Reflecting the dramatic rise and fall of a spring tide, the Coastline series presents an oversized, herringbone-inspired mica sand pattern complemented by a dramatic metallic backdrop.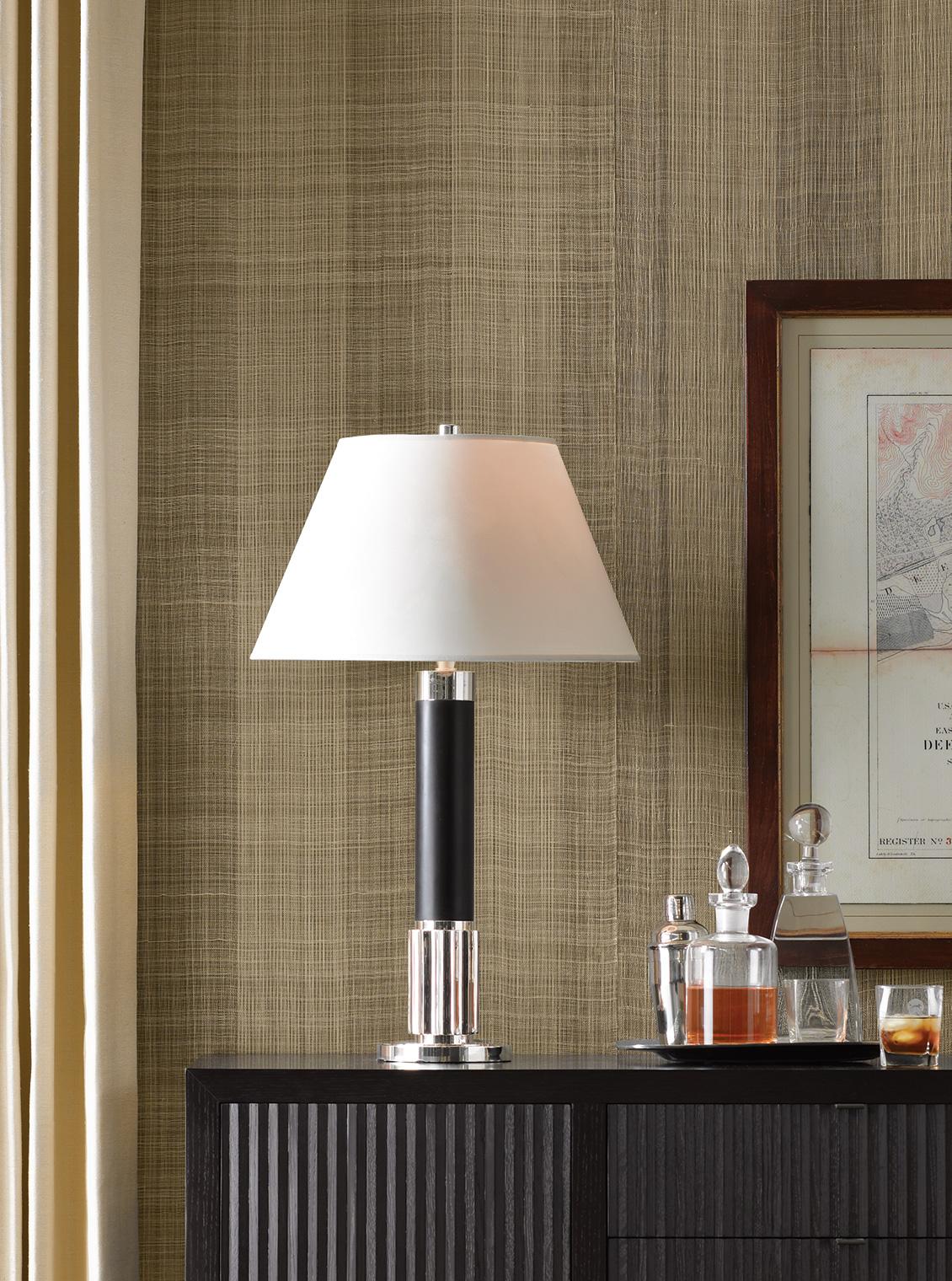 District
The unmistakable history of our nation's capital is reflected in the District series' warm colors and clean lines, which honor the past while celebrating today's contemporary design ideals.