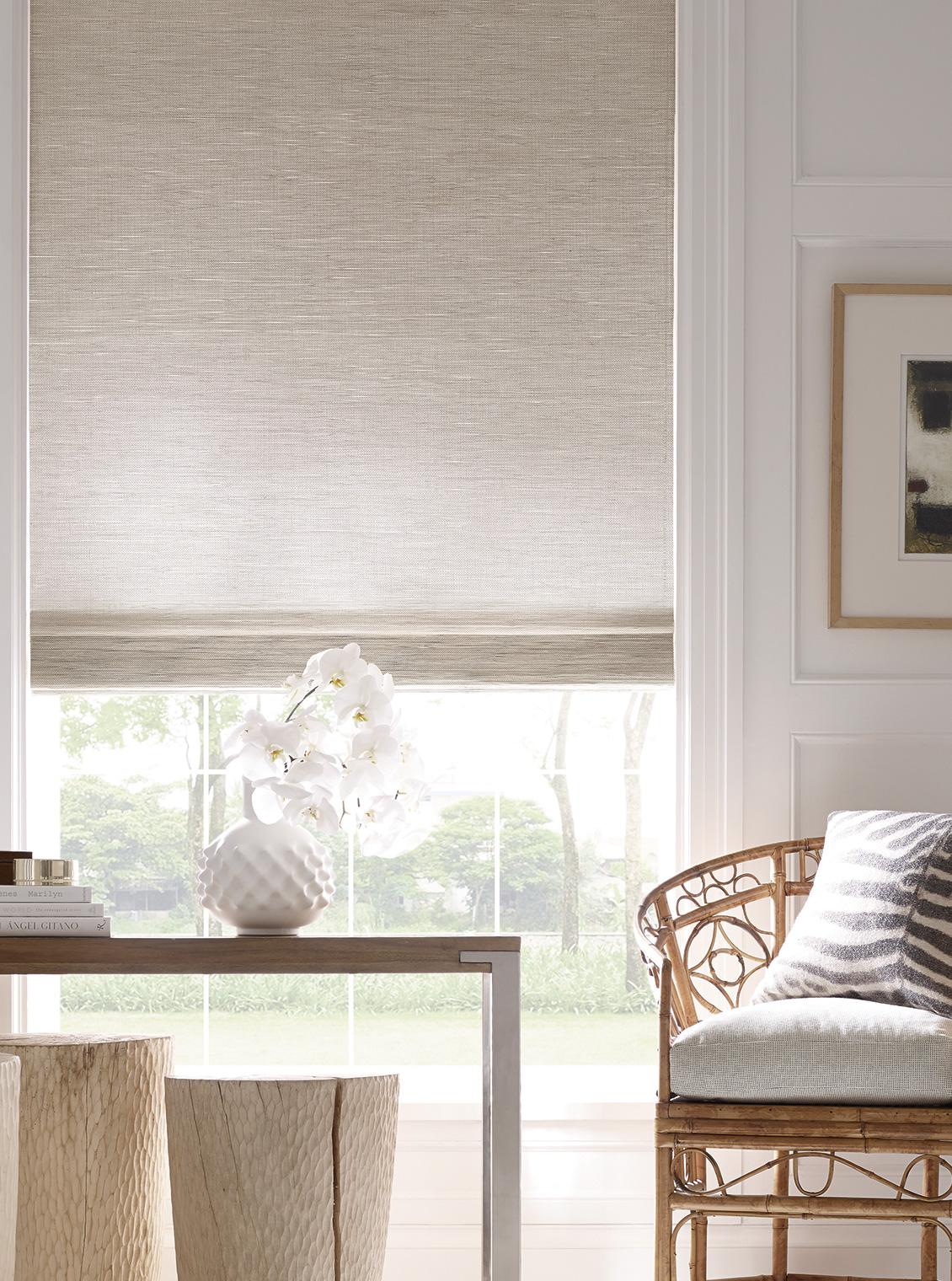 Linen
Crisp, minimal and delightfully modern, this series has the natural approachability of linen fabric. Offered in a full color palette to complement a wide range of interior color schemes.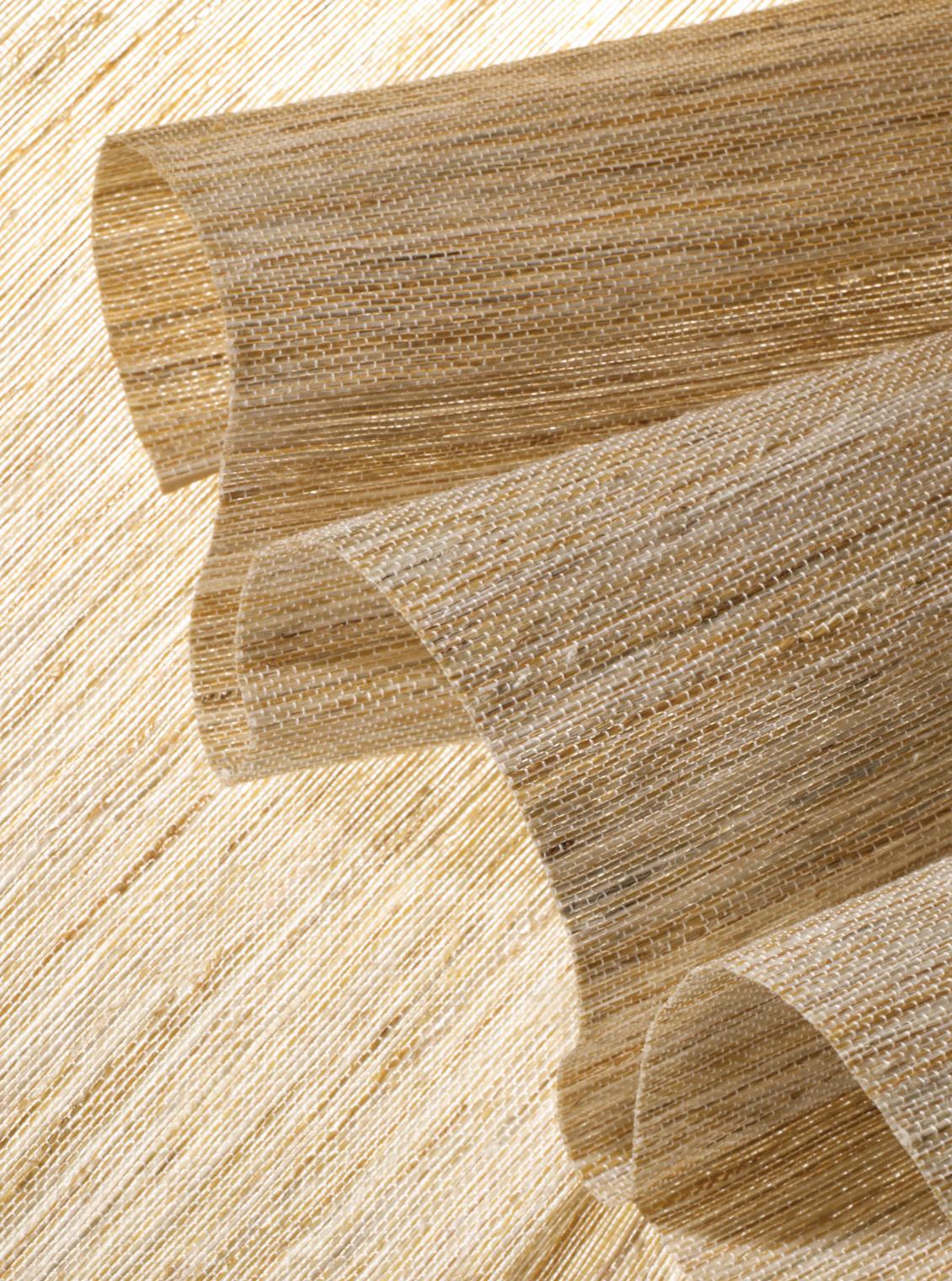 Essentia
Woven jute fibers distilled to their essential beauty, this lightweight textile is available in a range of delicately heathered earth tones.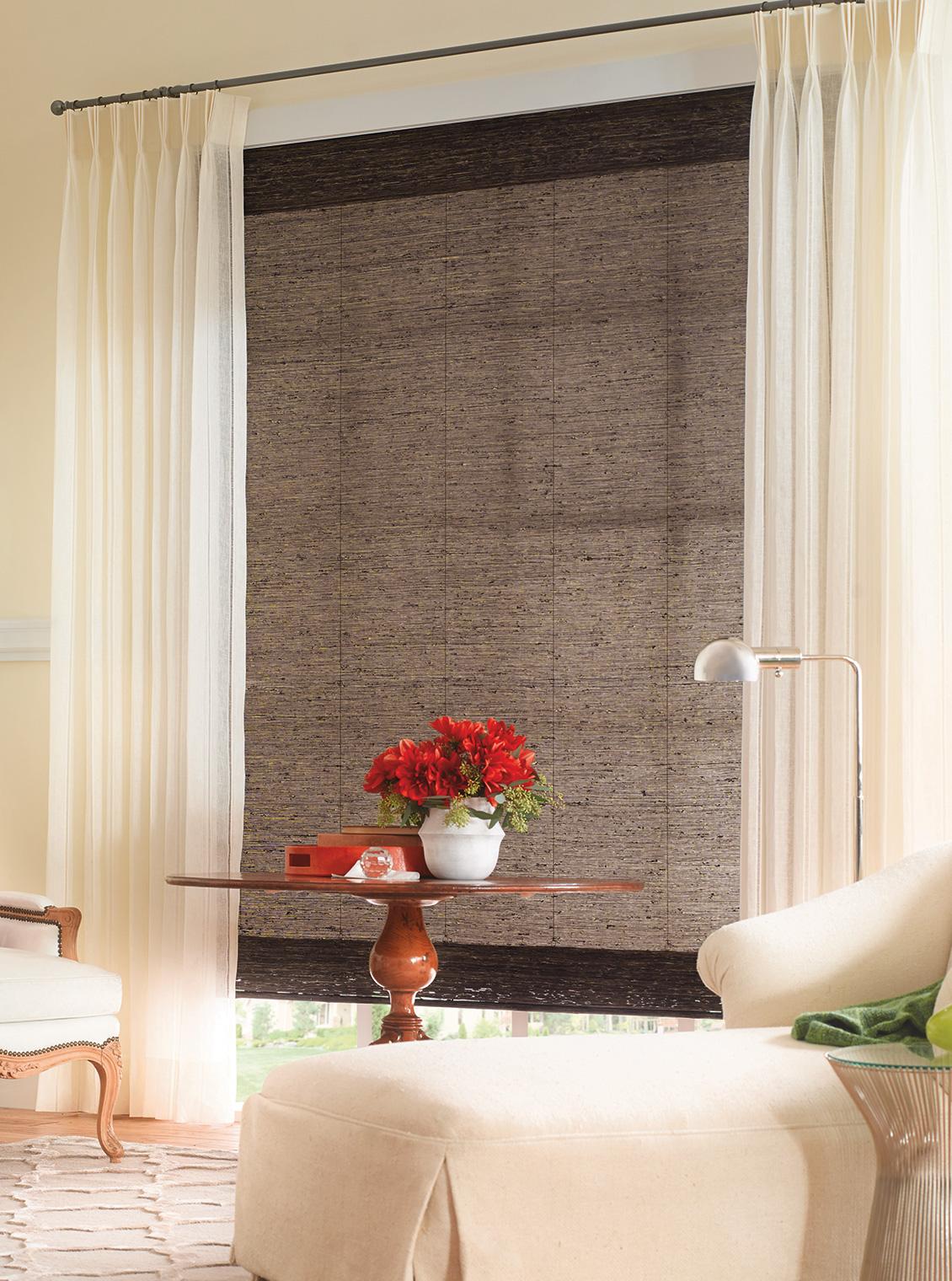 Basin
Elegant and finely tailored, this weave offers the quiet serenity and soothing tones of sandstone, dappled grey and cocoa brown.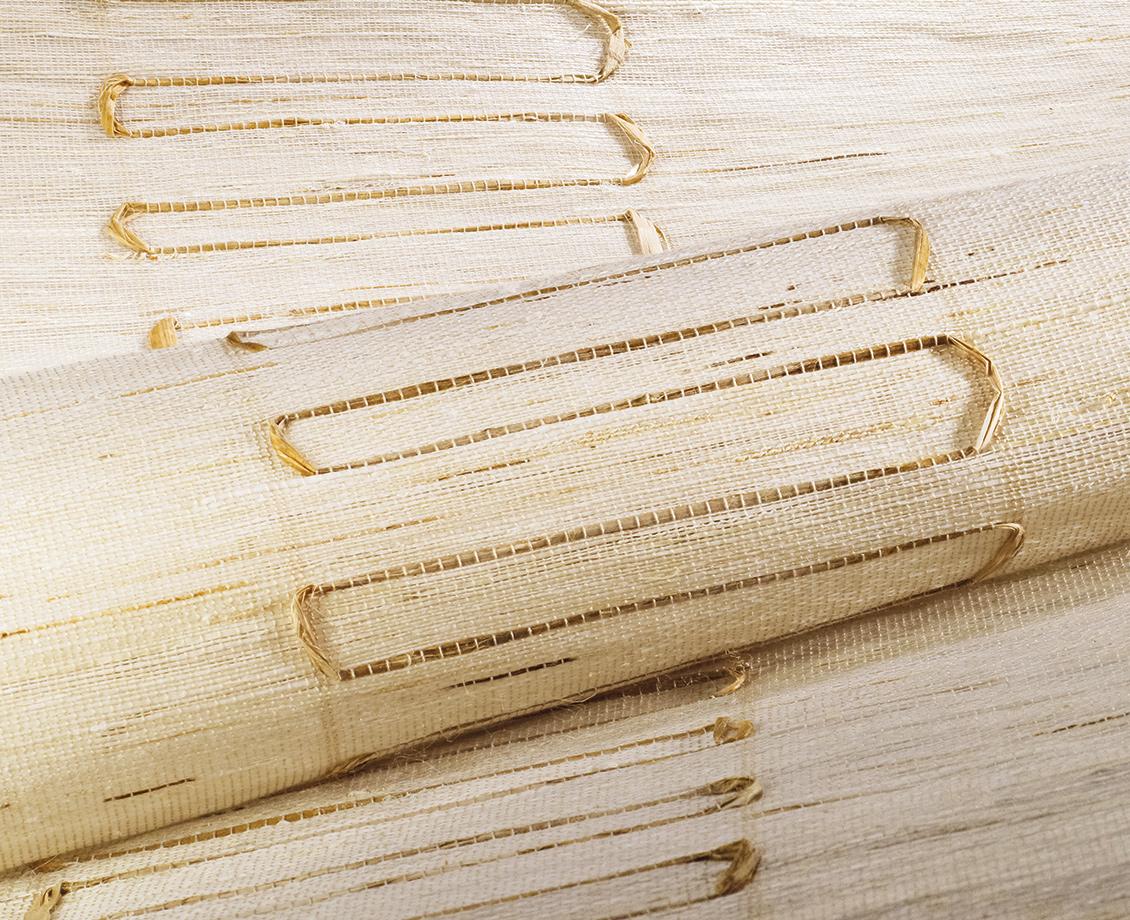 Tendril
A singular jute fiber is gracefully handwoven in a switchback pattern evocative of a climbing tropical vine.
Blossom
Plain or embellished, this micro-fine jute textile is offered in a flat weave or with unexpected blossoms of tailored sea grass.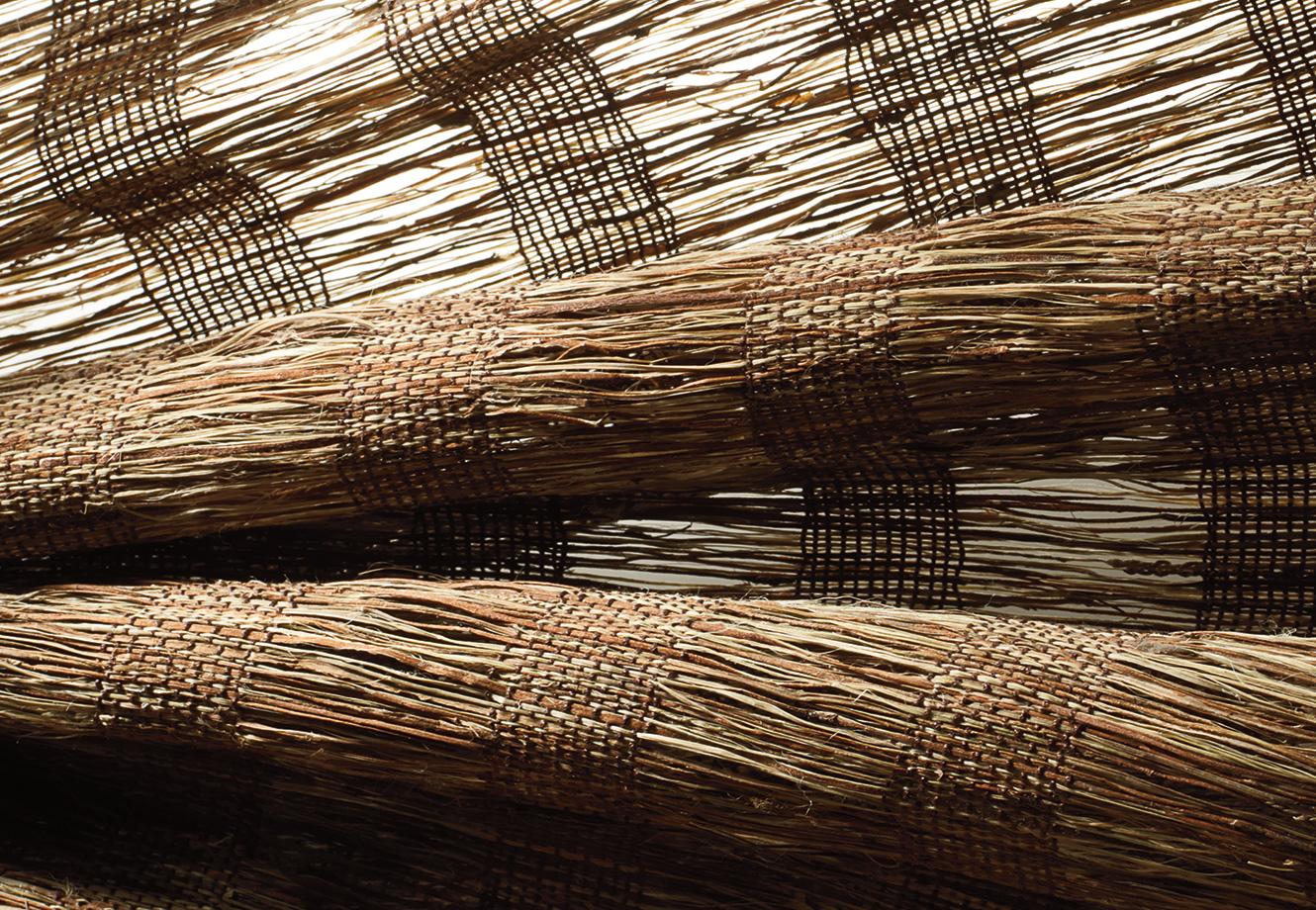 Longtail
Dappled sunlight filters through this airy weave in variegated brown tones of chestnut, coffee and straw.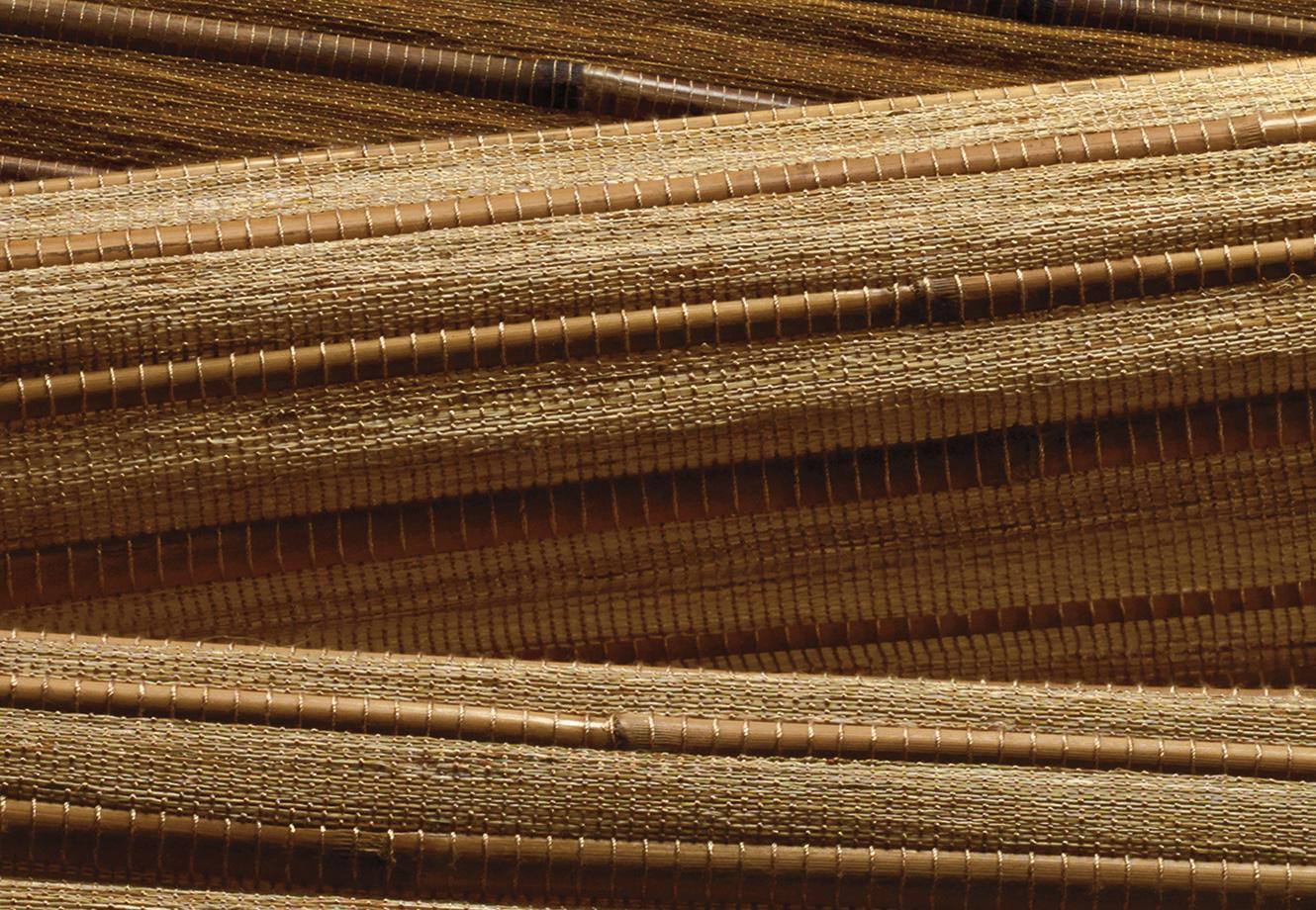 Tea
Yin and yang are at work in this creative weave that combines woven jute ground with spliced river reeds in tea-colored hues.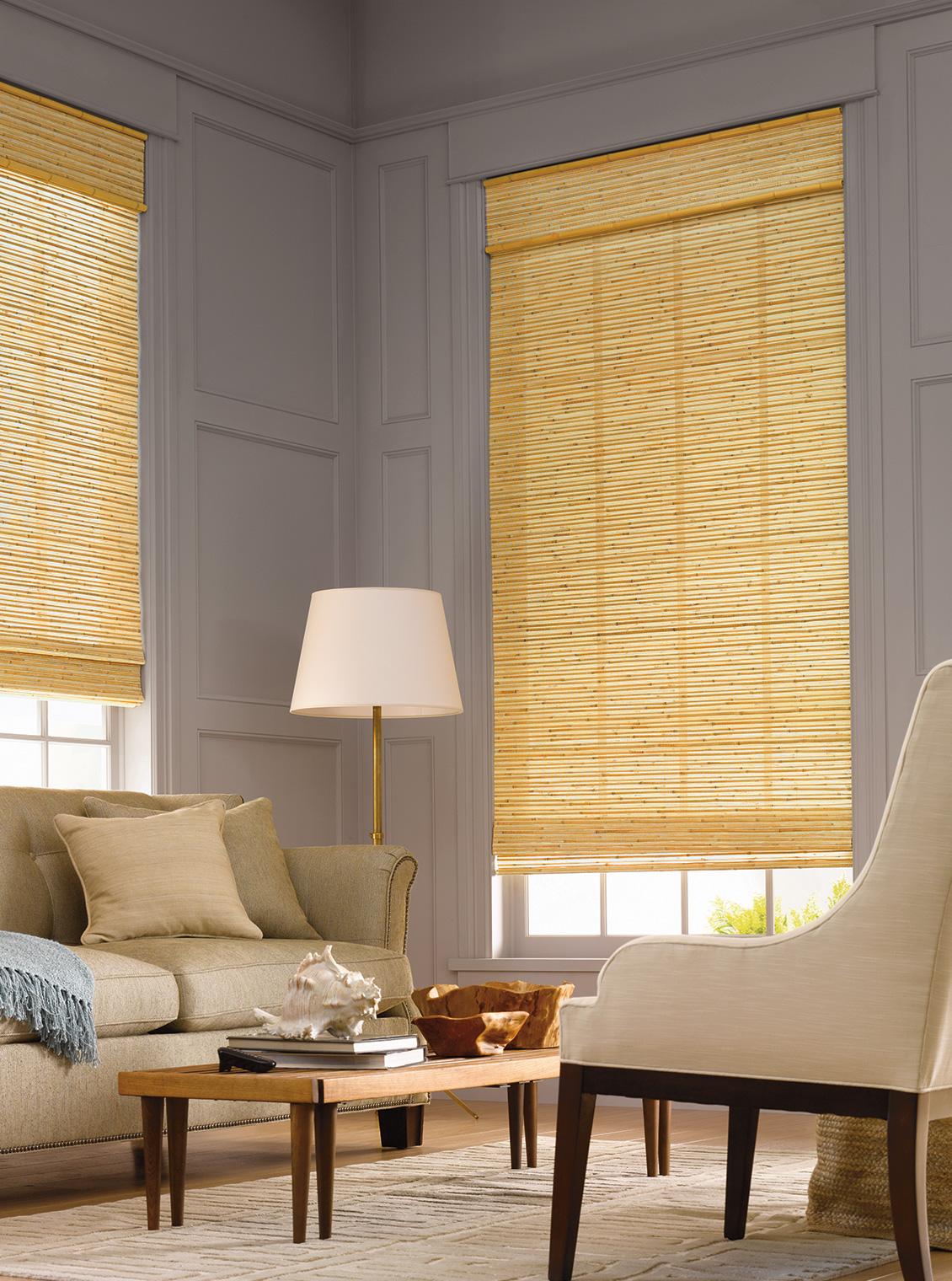 Prairie
A prairie landscape of light and dark shading is translated into a jute weave interspersed with wild river reeds.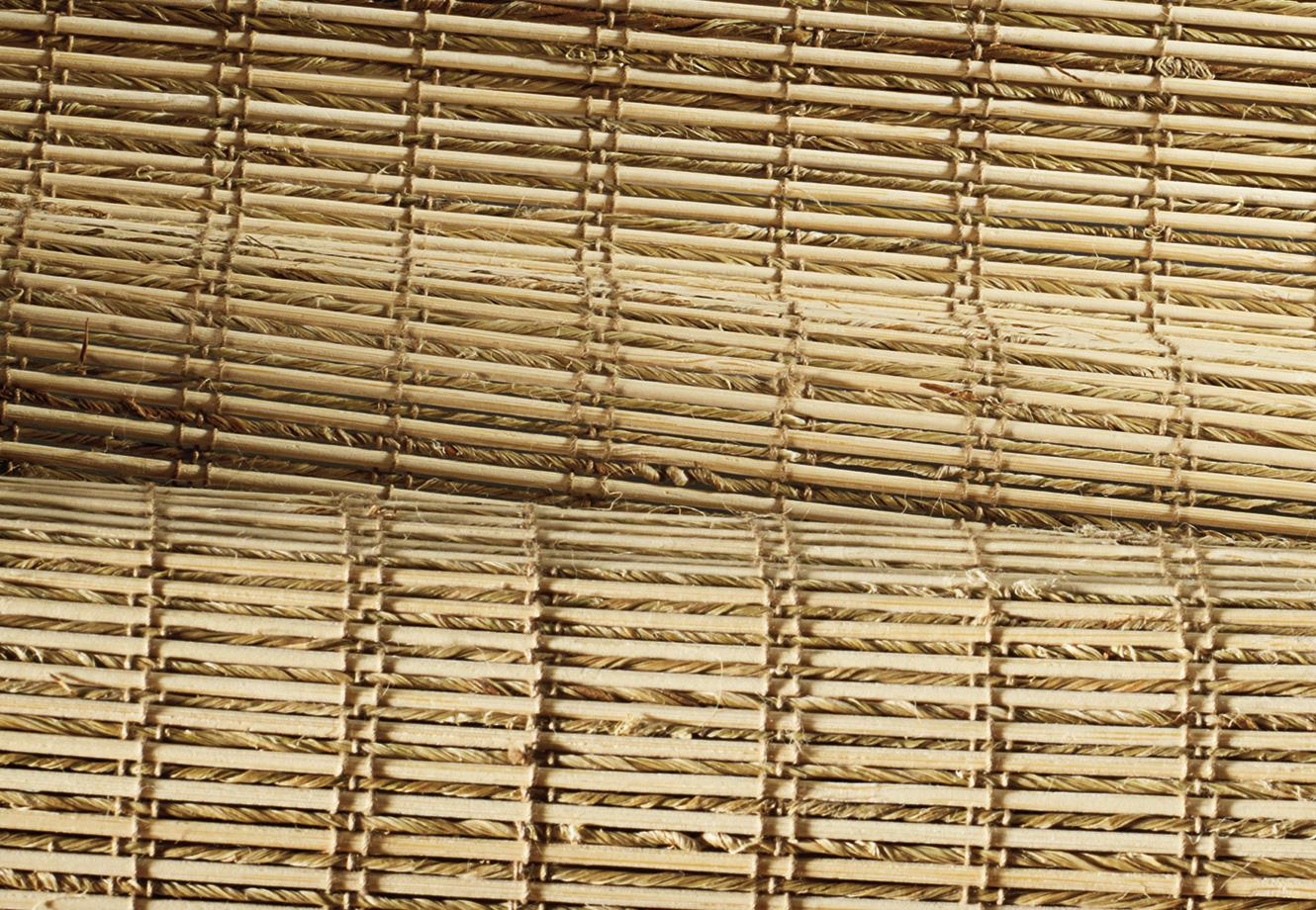 Belai
Twisted jute strands and bamboo strips alternate in a coordinated rhythm.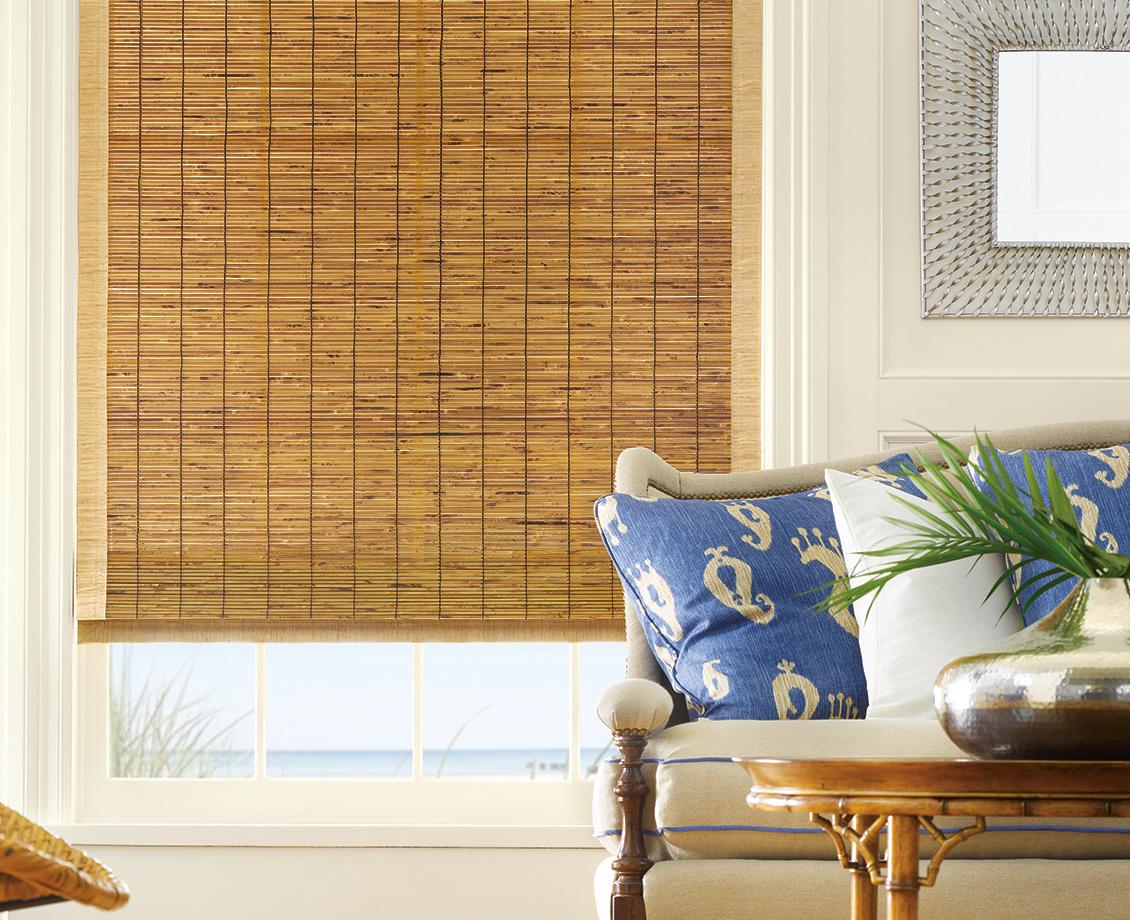 Taki
Sustainably cultivated premium bamboo strips are hand-laid and woven in a minimalistic pattern offering privacy with style.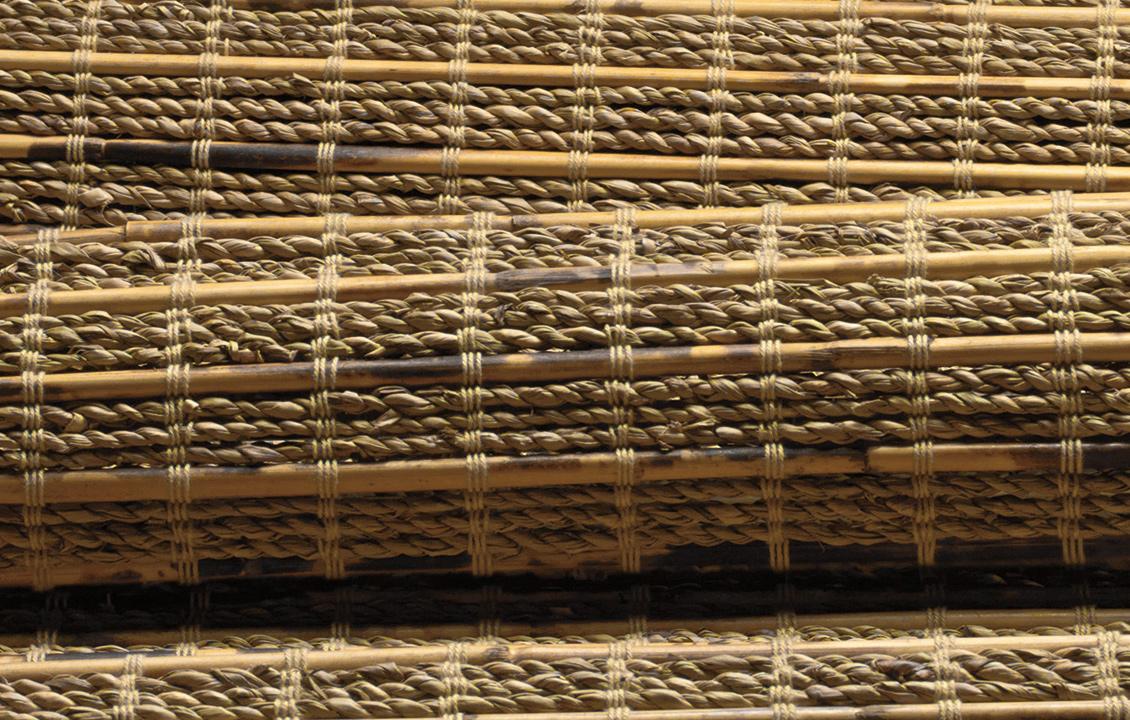 Jomon
Wild river reeds interspersed with thick ropes of woven jute create dramatic natural beauty.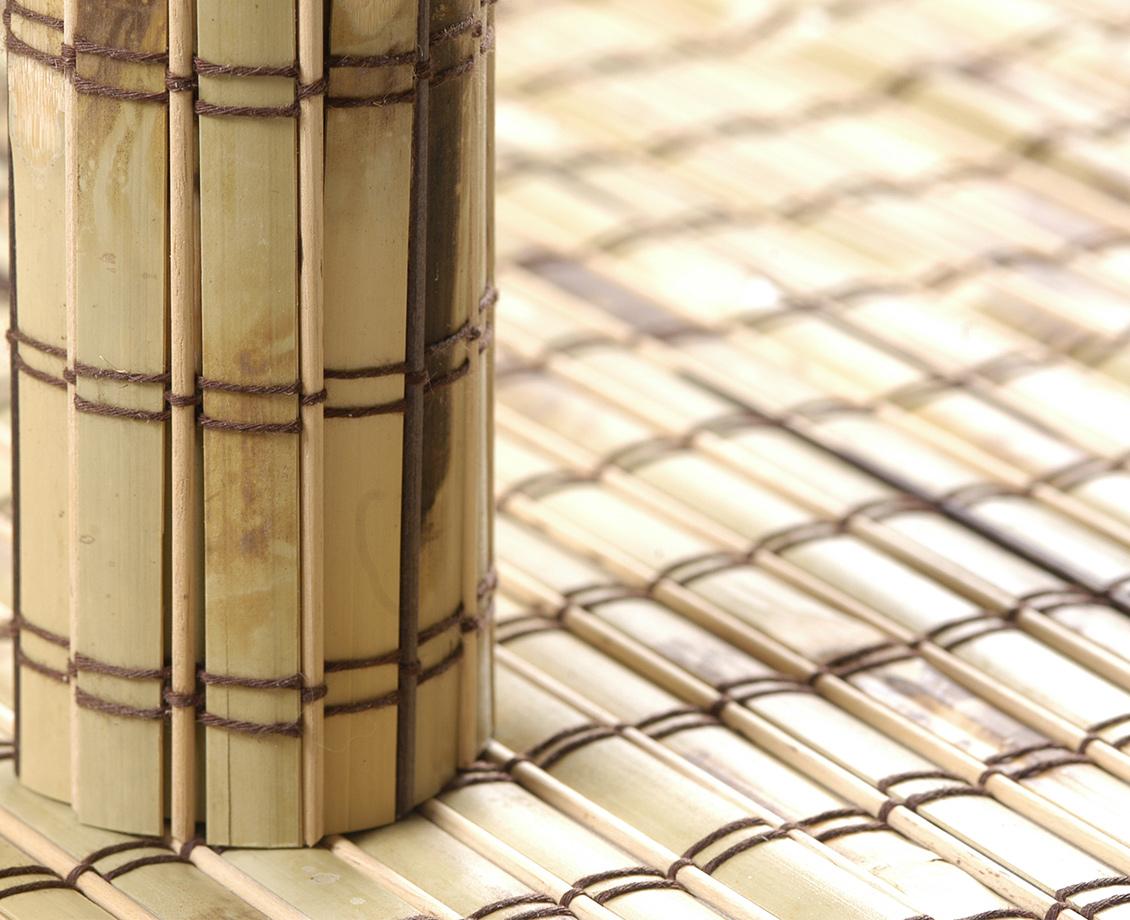 Bamboo
This unique and differentiated bamboo design displays creative panache with a combination of flat and rounded fibers woven with a double warp pattern.