"THE ART CHALLENGES THE TECHNOLOGY AND THE TECHNOLOGY INSPIRES THE ART."
John Lasseter

Technology is woven into the fabric of daily life as never before. Reflecting upon its importance, and how we as a design community can leverage its power, just might shape and form our collective destiny. Our curiosity challenged us to use new technologies for our Spring Collection.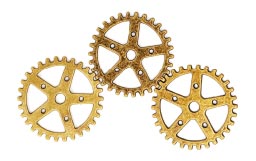 natural linen fabrics
CRAFTED IN BELGIUM
Natural flax fibers combined with state-of-the-art European looms offer a nuanced collection of Masters of Linen™ textiles. Available in double widths, this new design beautifully coordinates with collections past and present.
Fields
NATURAL WINDOWCOVERING | Natural Linen Fabric
Gentle earth tones and visual texture from vertical warp fibers evoke images of undulating flax fields at harvest.
Natural Wallcoverings
NATURAL FIBERS REIMAGINED
Utilizing new techniques, fibers are reimagined culminating in three unique wallcovering series. Digitally printed, rotary printed or handwoven, each distinct series beautifully frames any room.
Monterey
NATURAL WALLCOVERING | Grasscloth
The tidal beauty of Monterey Bay flows in this design of shifting sand and sea-smoothed pebbles.
Uptown
NATURAL WALLCOVERING | Specialty
Conveying the energy of urban construction, an abstract grid design is rotary printed, then a thin layer of linen delicately hand-applied to soften the effect.
HARBOR
NATURAL WALLCOVERING | Specialty
Sailboat-dotted inlets and ocean sunbeams inspired this eye-caching design. Hearty bac bac fiber is handstripped, handwoven, backed with colored paper, then washed with white or metallic pigments.
Spring/Summer 2017 <br> New Arrivals