MONDAY SEPTEMBER 19, 2022
BEHIND THE WEAVE WITH LISA KANNING
REIMAGINED natural forms layered with rich organic materials to create unique textures and visual interest is the vision behind our latest collaboration with designer Lisa Kanning for Fall/Winter22. Her collection of natural window and wall coverings is detailed with intricate patterns that mimic those found in nature while maintaining a sophisticated sensibility that suits a range of settings.
We sat down with Kanning to discuss her process, inspiration, and what it was like designing this collection with Hartmann&Forbes.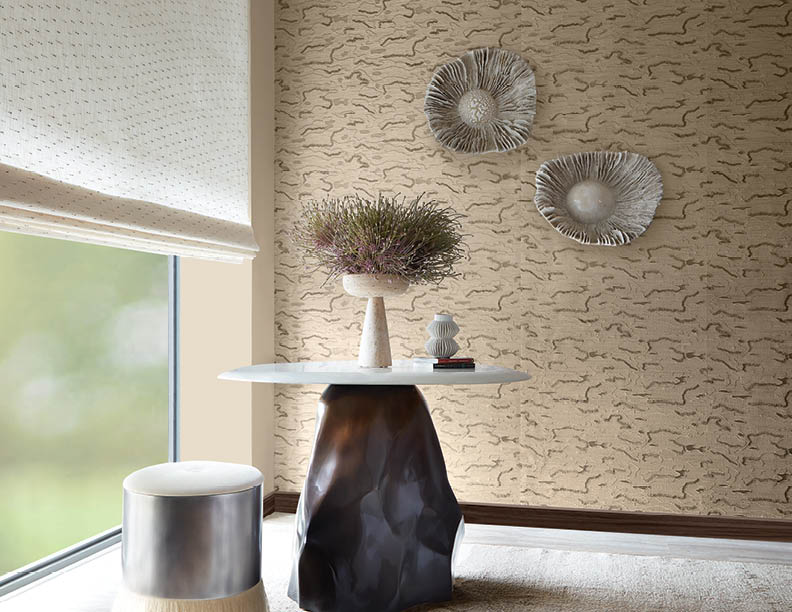 H&F: Why did you decide to do a collaboration with H&F? 
LK: Because they asked! More seriously, I've always followed designer/manufacturer collabs in general and appreciate how the marriage of designer innovations and production capabilities can lead to such a unique product. I have specified H&F window and wall coverings since their inception and have created beautiful interiors in conjunction with their designs. Nothing was more appealing than partnering with the talented team behind creating the products I had admired for so long. 
H&F: How did this collection come about? 
LK: I've always been more of a big-picture designer – as LKID specializes in new construction projects, the vision begins early and continues to build, allowing for the subtle layering of textural richness that LKID interiors are known for. Even in designing a custom one-off piece specifically for a project, it has always been a part of the whole vision. So, the collaboration with H&F involved a more specific focus than was my usual scope. Driven by my love of texture and how it can subtly change with the light, transforming from part of the symphony to the star of the show, the collection aspired to encapsulate that vision. The designs demanded the same layering impact of a broader scope in a much more compact form. This was achieved by utilizing multiple materials and techniques in each pattern, mimicking the complex organic forms of nature, and creating designs that transcend a specific aesthetic and can harmonize in many different environments.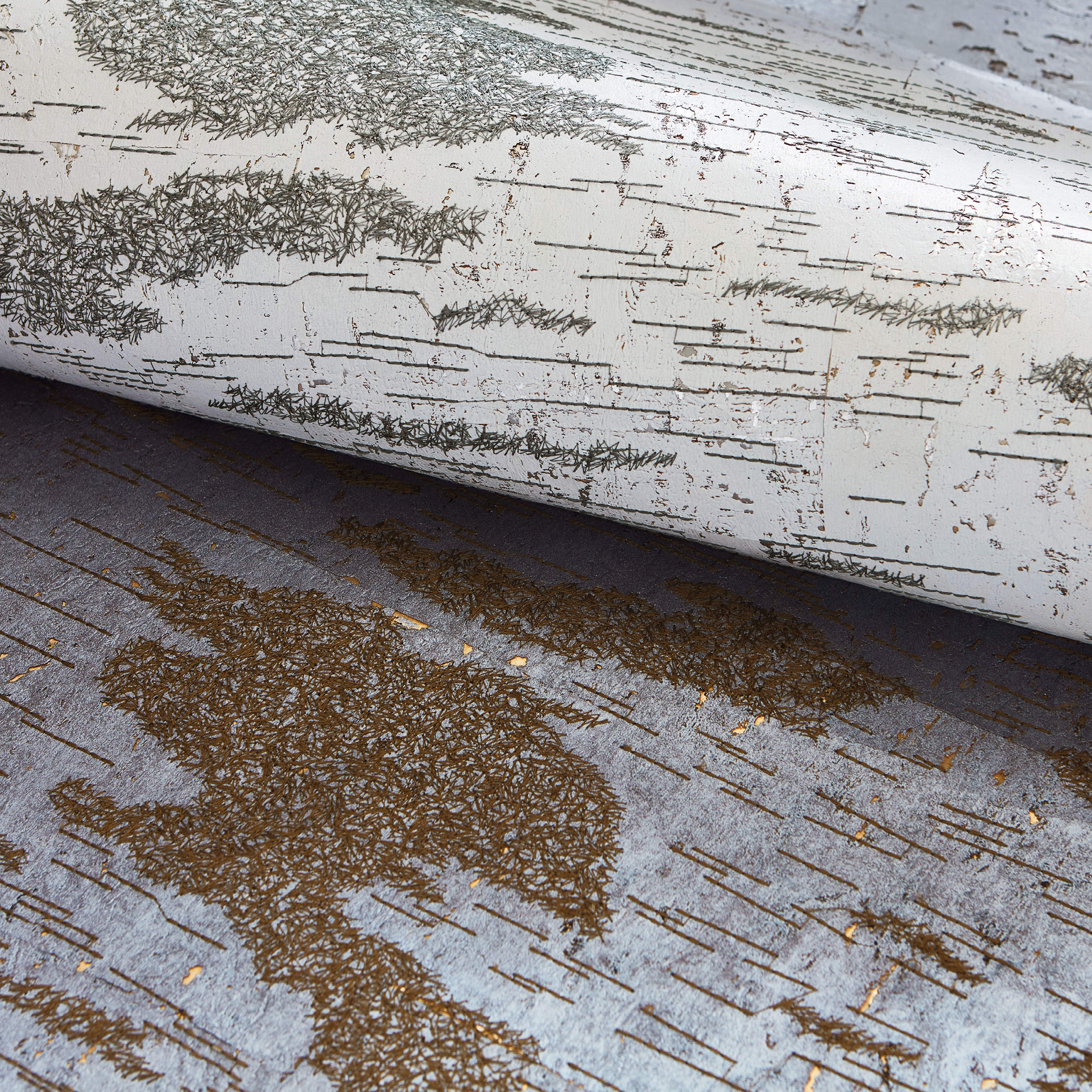 H&F: What was your initial inspiration, and where did the ideas come from?
LK: I have often used natural materials in unique ways to create textural focal points in my designs. We've installed different barks, twigs, trunks, and branches in various forms in many projects but specifically, in working with natural materials there can be limitations. One of the goals of this endeavor was to create products that reflected the beauty of these natural materials while also allowing for larger scale, continuous pattern repeats, and seamless installation. 
H&F: How would you describe this collection?
LK: Nature-driven patterns, expressing textural qualities in a more sophisticated manner. The variety of materials utilized overcomes the traditional rustic nature of the original inspirations, allowing them to adapt seamlessly to any environment.
H&F: Tell us about growing up in rural Montana and how it has influenced your work today.
LK: Honestly, I didn't grow up in what is perceived as the typical majestic Big Sky Country of Montana. Situated close to the Canadian border, with bitter wind-driven cold on the plains in the winter, our ranch was close to a small river that could bring wind chills to arctic temperatures. We did have a small mountain range nearby that we regularly visited – though nothing compared to the grand scale of the major mountain ranges nearby. The school bus took us through an area of 'badlands' nearby, interesting geological formations rich with fossils, which at the time I had no appreciation for as it veered from my direct route home. I endeavored to get out of small-town Montana and into more urban environments, and my inherent love for fashion (shoes!) eventually led me into interior design. It wasn't until my design work brought me back to Montana, the 'pretty parts' this time, that I began to truly appreciate the patterns and textures that I had been exposed to and incorporate them into my interiors.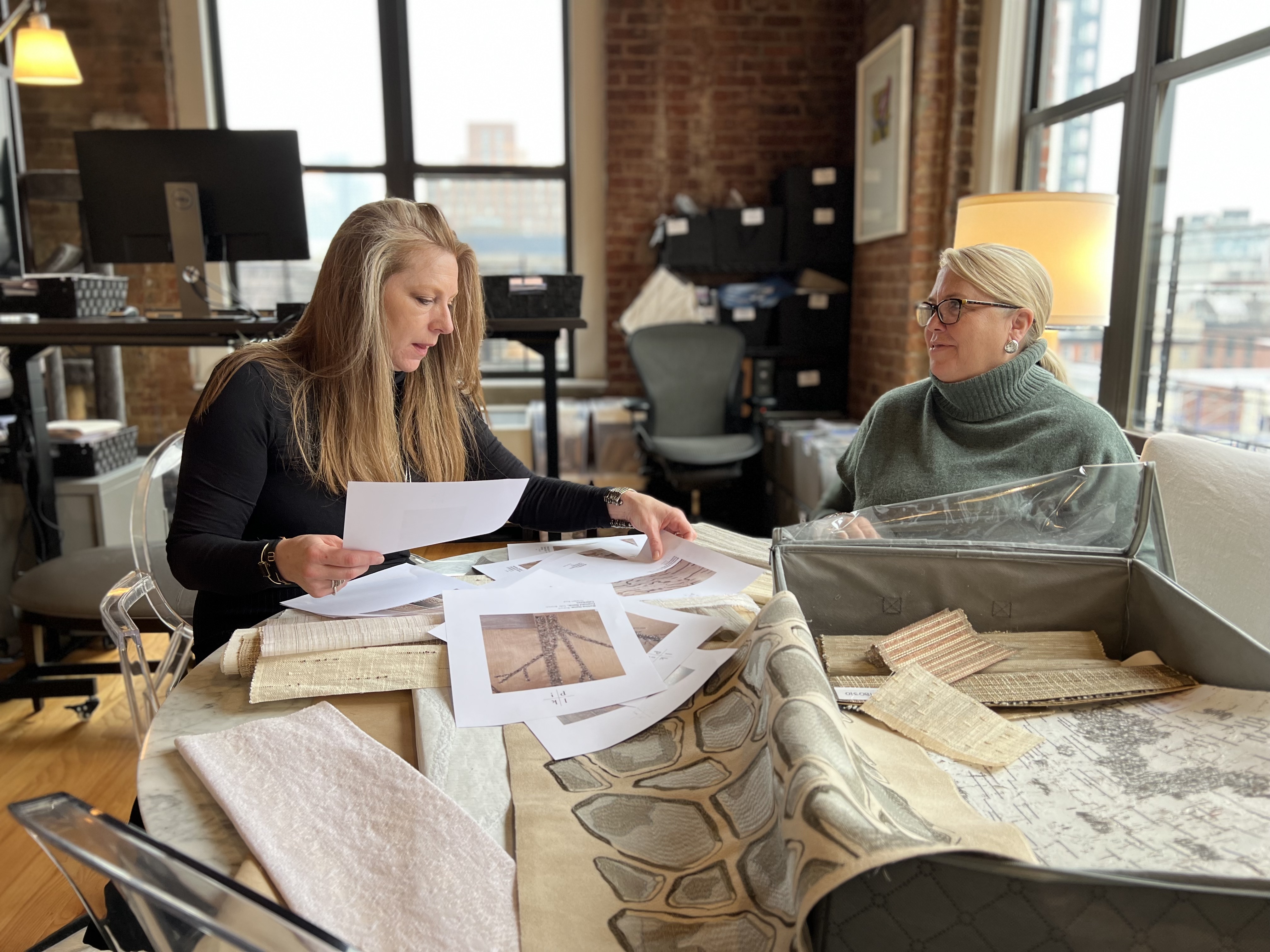 H&F: What inspires you?
LK: Travel provides my biggest source of inspiration. Experiencing how different locales influence design is invaluable. As our work involves projects in many different environments, I feel it is important to see how different cultures, materials, climates, etc. affect the design outcome.   
H&F: During the design process were there any unexpected surprises?
LK: The only surprise was how fabulous the designs turned out! Having worked with H&F I knew their designs, materials, and quality were impeccable but as high as my expectations were, I was blown away with the pattern interpretations, intricate techniques, and sophisticated materials of the end results. The translations, whether literal or abstract, were spot on. 
H&F: How would you describe your design style?
LK: I like to think that my designs are characterized by modern comfort and timeless durability. Our clients are seeking high-end luxury design with no compromise on performance and comfort. And they look to us to provide the latest trends and innovations utilized in a timeless fashion.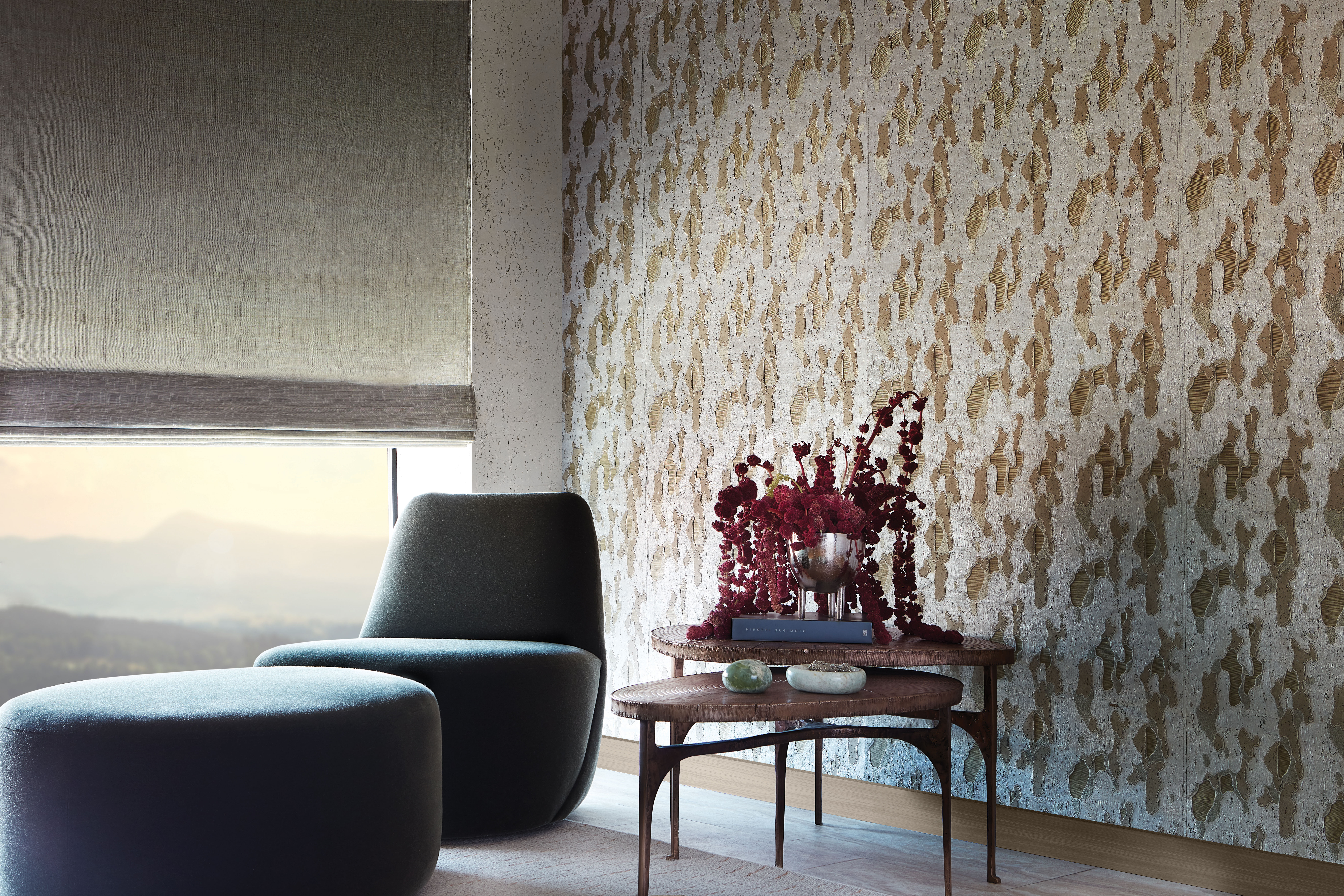 H&F: Are there particular colors or patterns that you find yourself returning to often in your designs?
LK: I tend to build the base of interiors, including architectural elements, with textural earthy tones and add contrast colors in with the placement of accent fabrics, art, and accessories. Though the boldness of a pallet is often client-driven, the outcome typically reflects my sensibilities combined with clients' preferences. 
H&F: What role do window coverings and wall coverings play in your designs?
LK: Not only are they a functional aspect of the design in providing sun control, privacy features, or acoustic properties, but with H&F products they play an integral part in the textural layering process of the overall design. Beautiful and practical.
 
The Lisa Kanning Collection by Hartmann&Forbes features three Woven-to-Size Grassweave Windowcovering series and four Natural Wallcovering series.