MONDAY MARCH 28, 2022
BEHIND THE WEAVE WITH AMY MEIER
FINDING INSPIRATION from seemingly disparate sources: Japanese Minimalistic Design, the Bauhaus School, and ancient Korean cloth tradition, and then finding the common "thread" that unifies these movements: Minimalism, Functionalism, and the use of raw materials is the vision behind our latest collaboration with designer Amy Meier for Spring/Summer22.
We sat down with Meier to discuss her process, inspiration, and what it was like designing this collection with Hartmann&Forbes.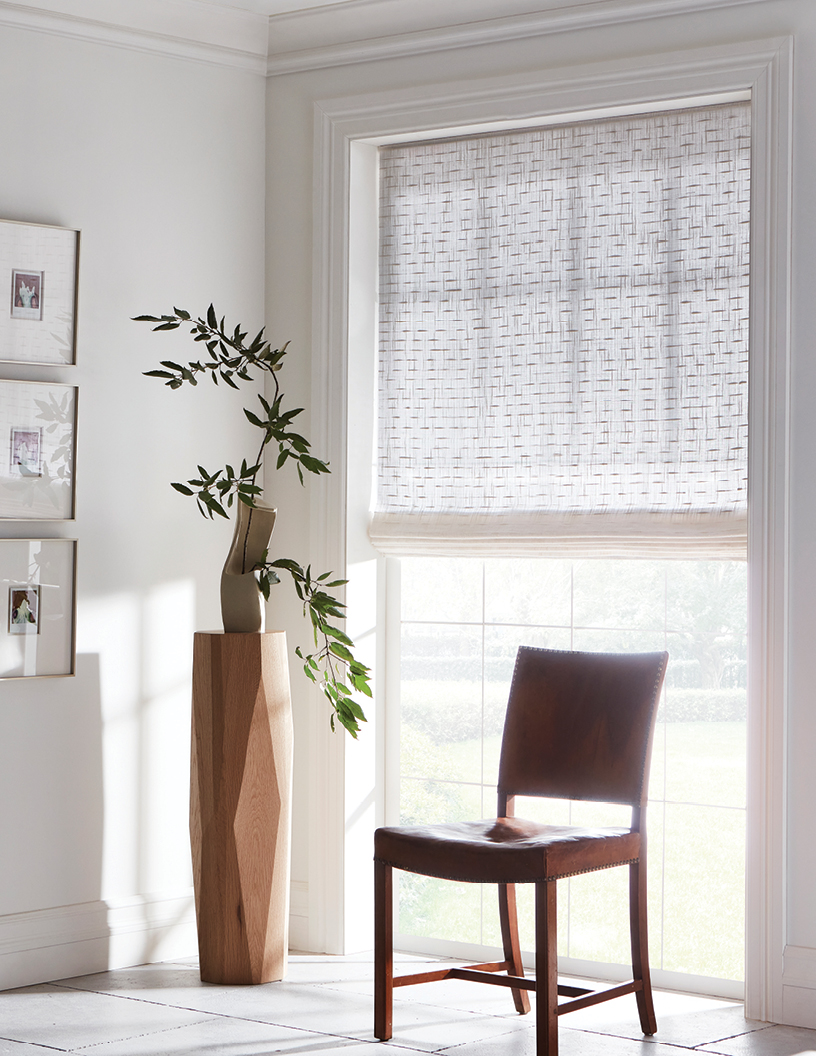 H&F: Tell us about how this collaboration came about. What was the process like? Was it conducive to your typical design process?
AM: During the first month of the pandemic, when so little was known about how the whole thing would play out and how it would affect businesses, Rebecca, H&F's Director of Product Development, reached out to me about the possibility of working together. At the time it felt like so many doors were potentially closing, here was an exciting opportunity to open a new door and discover what was behind it! I knew that Rebecca and I were connected via Instagram, but what I did not know was that we are basically neighbors, connected by our small Southern California community ties.
The process, in a word, was collaborative. And of course, the proximity really helped in being able to bounce things off of each other on off days and at odd hours. H&F, and Rebecca specifically, were very open to my process, my interests, and my sometimes-crazy ideas, and really supported me in being as involved as I wanted to be (VERY). They were open and supportive, they nurtured and taught when needed and also allowed me to experiment and push ideas. I never heard "No," only "Let me see if it is possible." We explored new materials and concepts, which actually led to the creation of a new type of pedal loom. 
Yes, the process was very similar to my typical process in that it was organic, built upon layers, and the ideas evolved over time. There was a loose holistic concept that was like a seed that germinated, and we really took the time and did the legwork to fully develop ideas and concepts.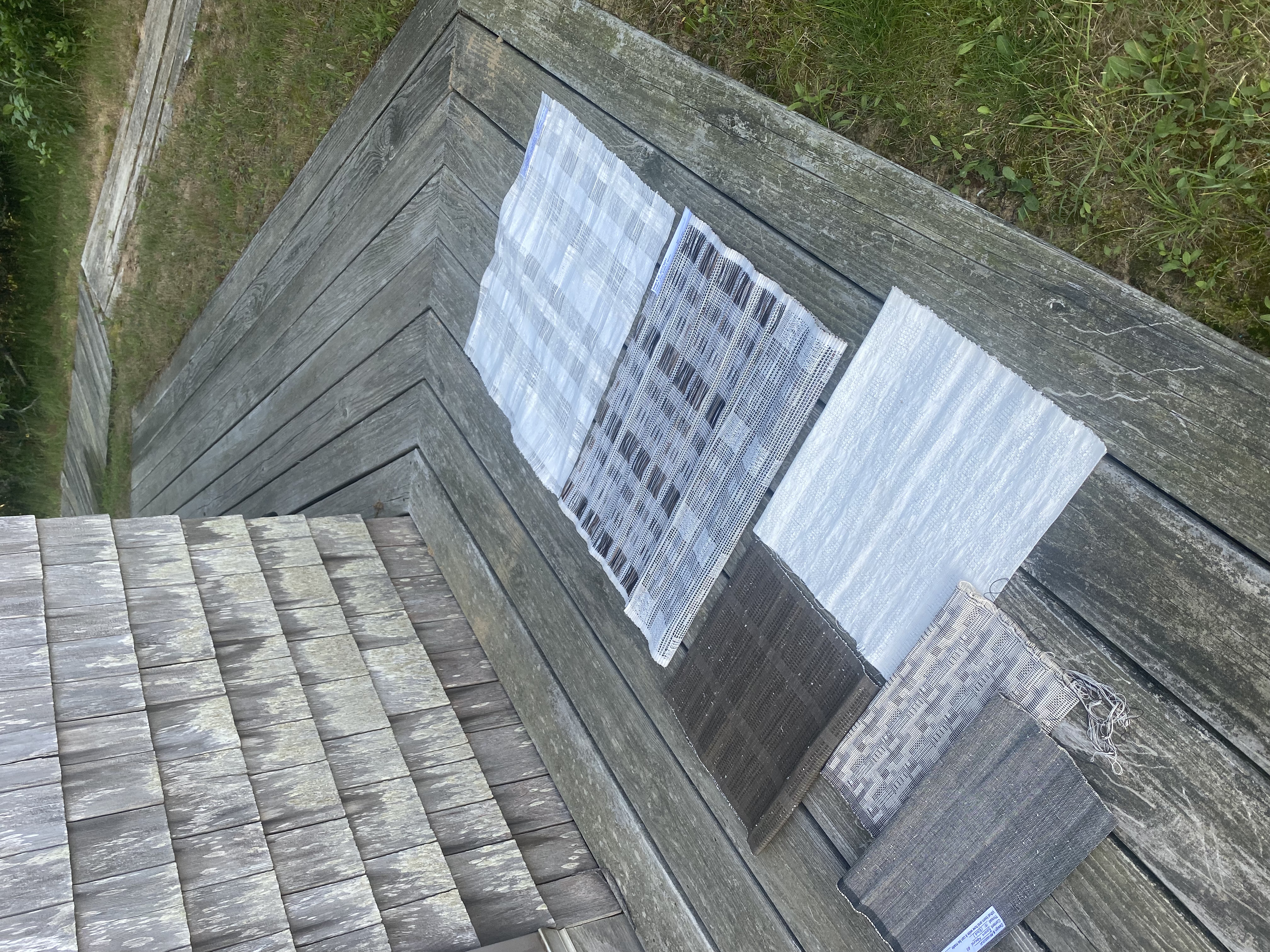 H&F: What inspires you?
AM: Beautiful imagery, travel, art, light, craftsmanship, organization.
H&F: What was the initial inspiration behind this collection? Where did the ideas come from?
AM: I love how H&F uses natural fibers and I wanted to really embrace that, which led to this idea of creating something that felt organic and natural, but also highly structured. So I poured over images from all different eras and contexts, movements, and mediums…for ideas and images that emoted these qualities. And over and over again, I kept flagging all these seemingly disparate sources, and literally, every one of them fell into one of three buckets. Here is the bucket of wonderful examples of traditional Korean Pujagi, here in the middle is the bucket for exemplary Japanese minimalistic design, and here on the right is the bucket for the Bauhaus School. I filled up each bucket with images not knowing I had even created these buckets.
H&F: During the design process were there any unexpected surprises?
AM: Yes, there were so many! But I especially loved discovering that the backs of the weaves were as beautiful as the intended fronts, which led us to embrace them and use the reverses as well.
H&F: Are there specific patterns or colors you find yourself drawn to?
AM: Yes, neutral and natural colors, but ones that are slightly off. Like a beige with a hint of purple, or a cream with a soft pink undercurrent.
H&F: How would you describe this collection?
AM: I like to think of it as calm and relaxing, but because of its structure and organization, if that makes sense. Really, at its core, the collection is about the subtle tension between opposing forces. Rigidity versus relaxation, tight versus loose weaves. Organic yet organized.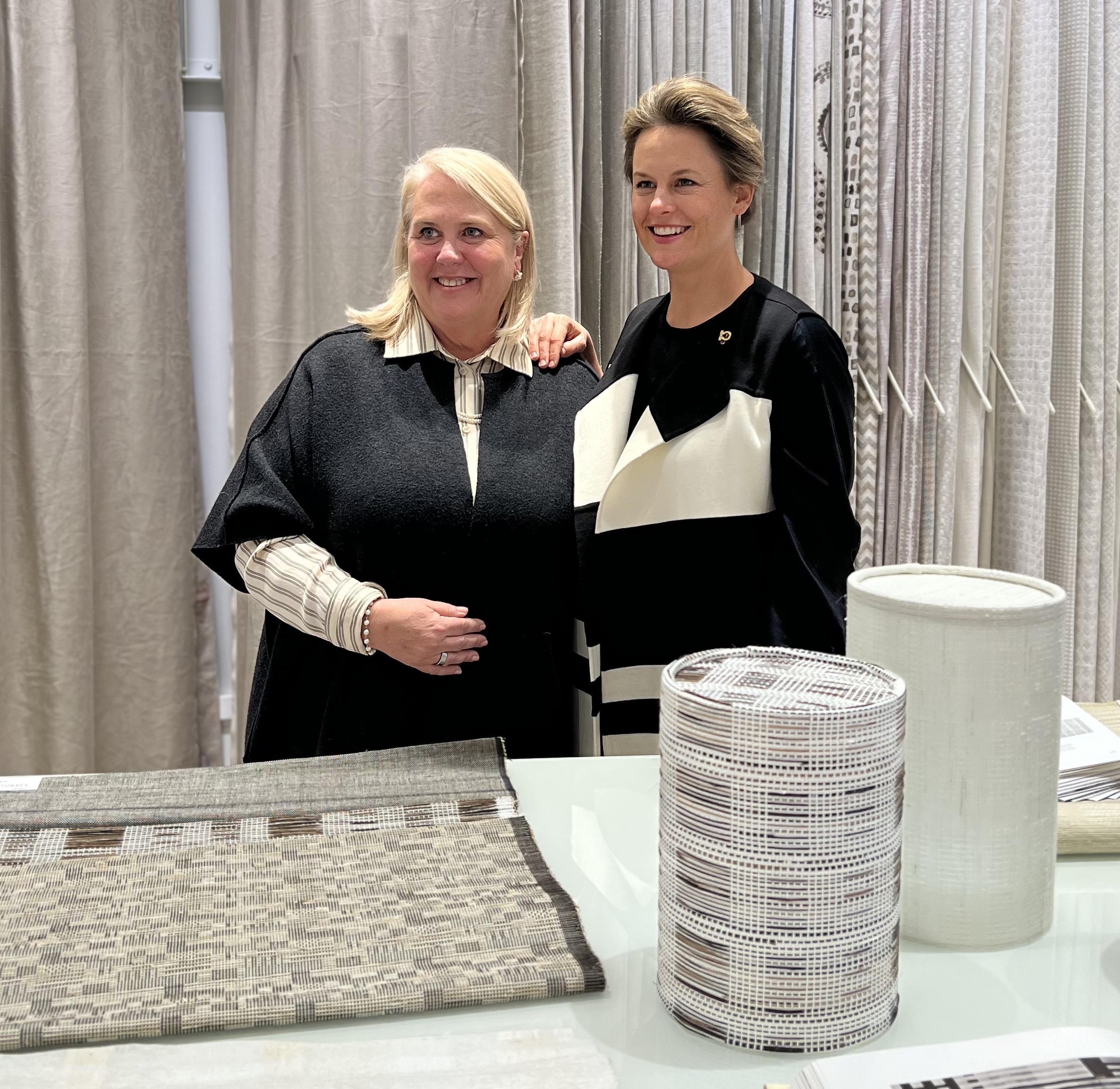 H&F: What was it like working on a collaboration with H&F?
AM: It really was a wonderful experience working with such a talented, kind and supportive group of people, all with separate talents and roles. Everyone was super positive, helpful, and informative. They let me do my thing when appropriate but also knew when to lend their own expertise. It was a great collaboration.
H&F: How did you feel about the natural, handwoven, and sustainable elements of the collection?
AM: This is truly one of the reasons why I was so excited to work with H&F. And we really embraced the nature of the materials and used many of them in their natural form. Honestly, we looked to nature to do what it does, feel natural but also structured, organized yet free!
H&F: How important are window coverings in the overall design of a room?
AM: Huge, it is often how we start the design of a given room. For me, rooms are about emotion, and the light in a given space is the number one determinant of the emotion it will evoke. And of course, there is no better way to manipulate natural light than with window treatments and coverings.
H&F: Tell us how you envisioned the other uses for the weaves with the lighting, upholstery, and screens.
AM: I envisioned this line to be used in as many ways as possible, and yes, lighting, furniture upholstery, screens… even lanterns, and handbags. Specifically, Stipple, Fret, and Joinery were intended to be used in many of these applications as they have the most structure, but really all of them were made and intended to be used in a variety of ways.

The Amy Meier Collection by Hartmann&Forbes features seven Woven-to-Size Grassweave Windowcovering series.