MONDAY JULY 11, 2022
7 COMMON SPECIFICATION ERRORS & HOW TO AVOID THEM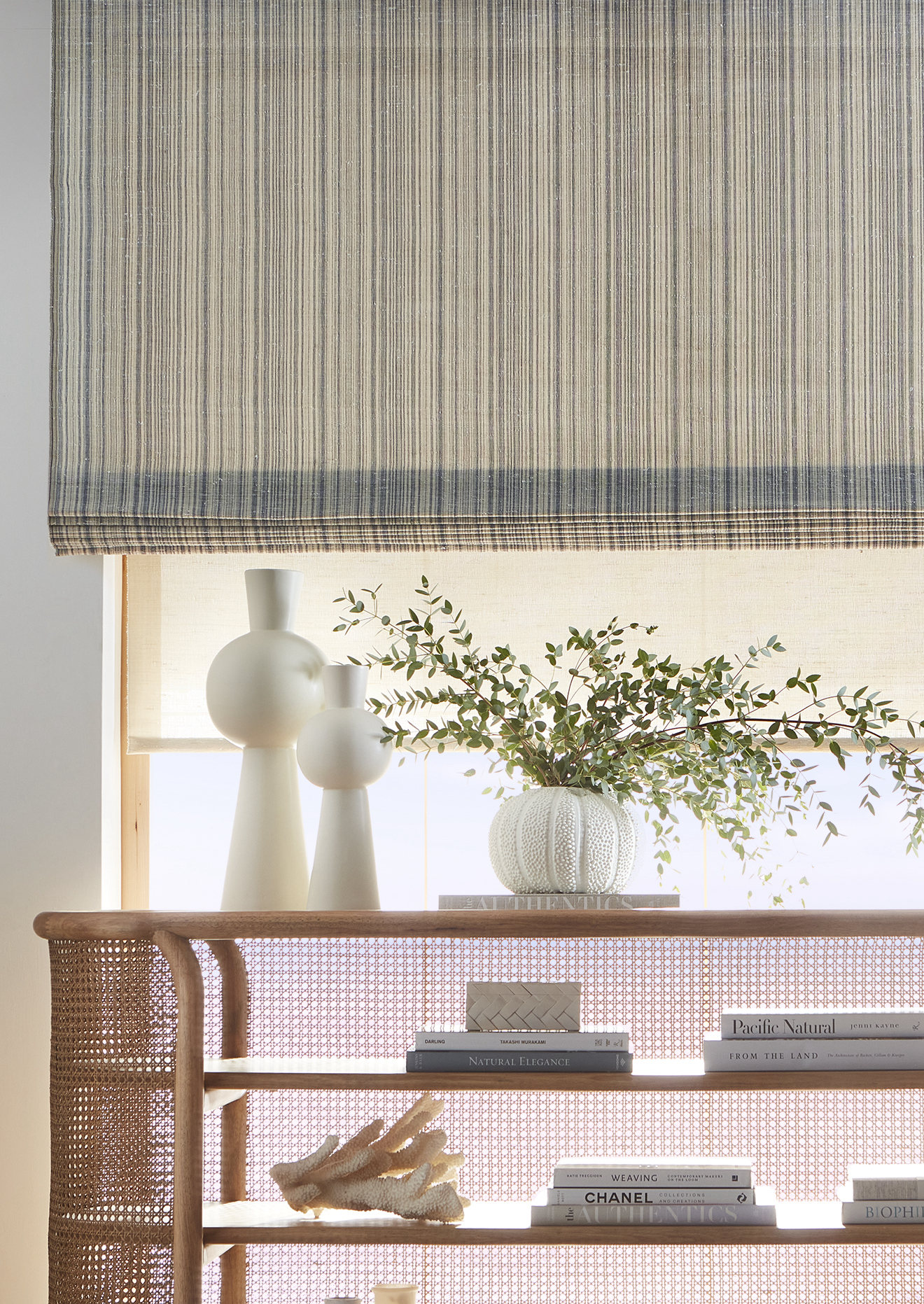 Specification errors can be costly and lead to product delays and unhappy clients. We've assembled our 7 most common window shade specification errors and suggestions for how to avoid them in the future. 
This is the most common error made when ordering shades. The majority of natural weaves are open or sheer, which makes them beautiful. However, an open weave doesn't offer privacy or room darkening. 
SUGGESTION: If shades are being used in bedrooms or other areas where light control or privacy is required, consider this factor upfront when specifying. We offer three options for privacy and sun control: add a privacy liner, specify a dual-shade, or extra density weaving.
The Legacy Clutch is a time-tested system that works extremely well in most applications, however, it is a delicate spear system. The most common breakage is when shades are pulled too hard in the top position as users try to pull the roman folds all the way underneath the valance of a traditional style shade, which is impossible since the folds are longer than the valance.
SUGGESTION: If shades are being used in a high-use area or in rooms where people are not familiar with operating a clutch-controlled shade, consider the new Ultra Clutch system which is a more durable tube system, or upgrade to the Newton motor system, which is slightly more in cost but delivers a significantly improved user experience.
Unfortunately, many shades are returned for cut-downs or have to be rewoven in larger sizes due to improper measuring. This can add a significant time delay to a project's timeline since Woven-to-Size shades are custom handwoven.
SUGGESTION: Although you can find a measuring guide at hartmannforbes.com/measure, we suggest only using self-measurement as a guide to receive a quote estimate or for self-estimating a project cost. ALWAYS use a professional installer to provide more accurate measurements for final order placement.
The user experience with motorized shades is much better than with manual shades. Users find the simplification, sophistication, and overall ease of use to be greatly enhanced. Often when shades get partially ordered in manual and motorized, the customer sends back the manual shades to be motorized once compared in the home. 
SUGGESTION: Consider reviewing the budgets carefully with the client and help them understand that the initial cost of a motorized system will be worth the investment over time since the user experience is greatly improved and shades are generally operated multiple times per day. Learn more about H&F Shade Automation.
Side returns on outside mount shades help to conceal componentry when viewing shades from the side. 
As methods of operation get more sophisticated they get larger and require deeper headrails, which exacerbates the need for side returns and makes them a much larger design feature of the shade. 
SUGGESTION: In general we always suggest the shortest side return possible. When specifying, be aware that the larger the method of operation, the more the side return needs to be studied and reviewed prior to ordering. Ordering a structured valance, removing the valance from the shade, and installing the shade inside the structured valance is a great option when using motors or full automation.
An Old Style roman shade is aesthetically more modern and clean, however, the control mechanism is located behind the shade fabric, making using the shade with manual Methods of Operation more challenging. 
SUGGESTION: Consider a motorized or automated Method of Operation when specifying an Old Style shade, or specify a Traditional Style.
Often shades are sent back to be changed to a Top-Down/Bottom-Up or a Top-Down only Splitview configuration to give greater privacy in homes that have windows with privacy concerns.
SUGGESTION: In bathrooms, bedrooms, and locations where privacy is critical consider a Splitview upfront when initially specifying. 
We are happy to help you avoid any specification errors. Contact H&F at 888.582.8780 or hfcr@hartmannforbes.com.